The Diplomat Sleeper Sofa
A sleeper fit for your favorite mother-in-law.
Sofá por el día, fuerza pacificadora por la noche. Este cálido y acogedor sofá se despliega hacia adelante para convertirse en una cama queen en un abrir y cerrar de ojos. Patas de madera de nogal combinan suavemente con su elección de entre las cuatro telas: carbón, coco, aceituna, o piedra.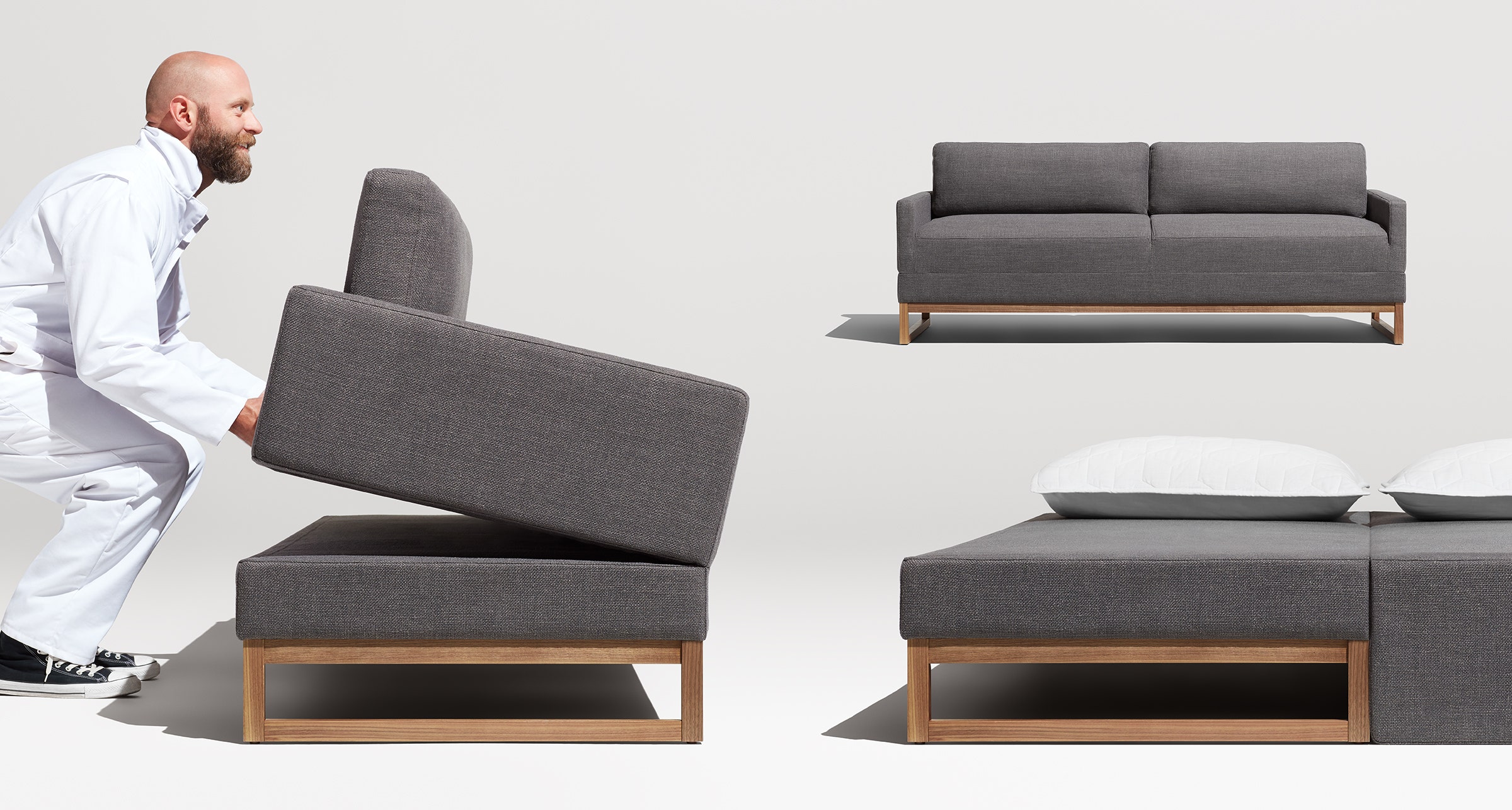 Product Dimensions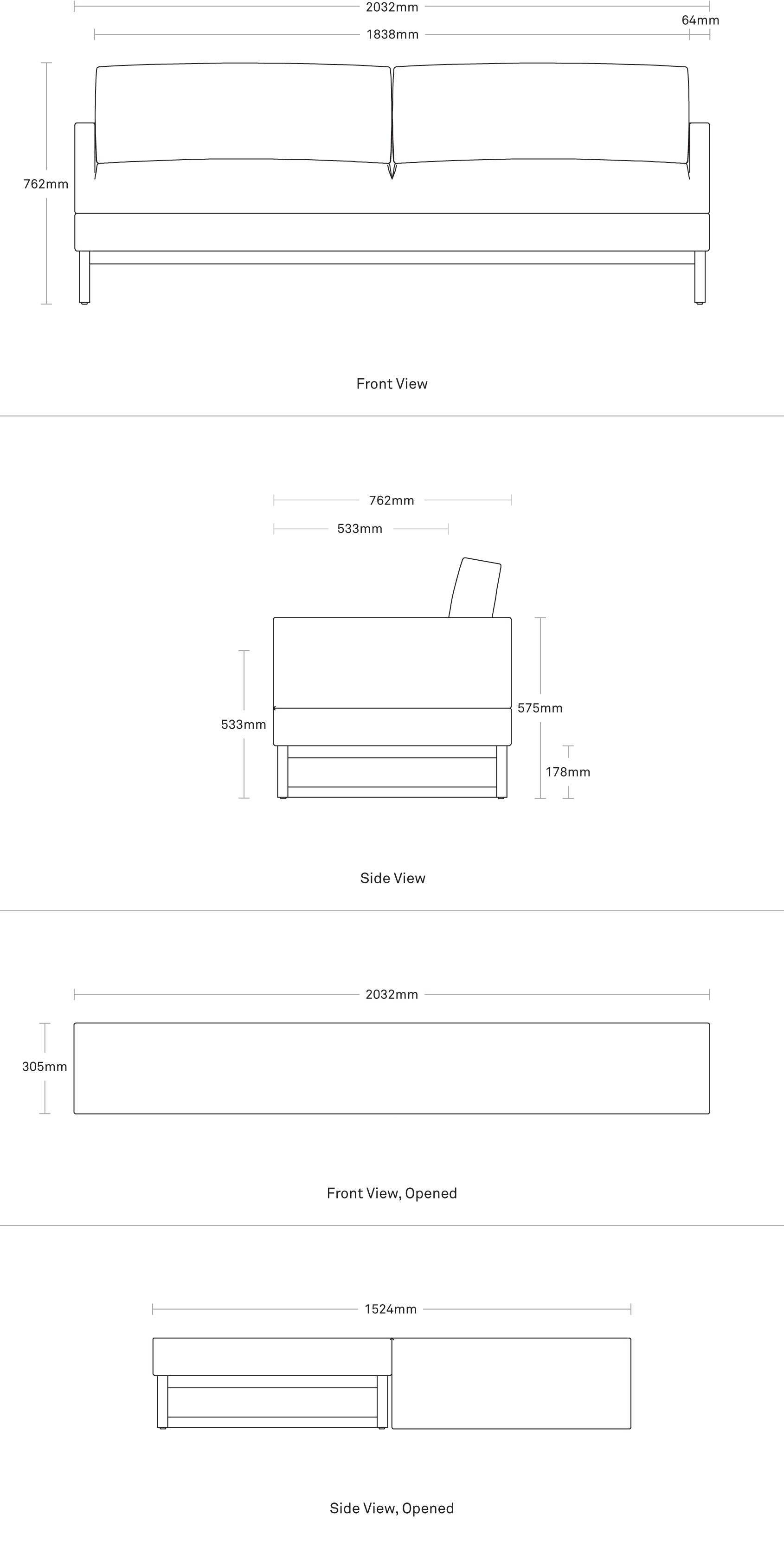 Product Details
• Madera maciza resistente & marco de madera contrachapada
• Chapa de madera de nogal de corte plano sobre una base de madera maciza resistente
• Coco, aceituna, piedra: 100% tapizado de poliéster
• Carbón: 50% Algodón / 50% Tapiceria de mezcla de poliéster
Back to top →
• Devoluciones no se aceptan sin defecto de la fabricaión del producto ni sin daño en la entrega.
• Si es el caso que recibes un producto con daño de la entrega, necesitas informarnos entre 24 horas de recibir el producto para poder devolverlo.
• Garantía del producto es por un año empezando el día de compra y solo cubre defectos de fabricación.