Let's spend the night together.
La simplicidad y comodiad de nuestro sofá Mono con el beneficio añadido de un dormilón. Un cojín, un color, tres cojines sueltos – de ensueño. Patas de madera maciza.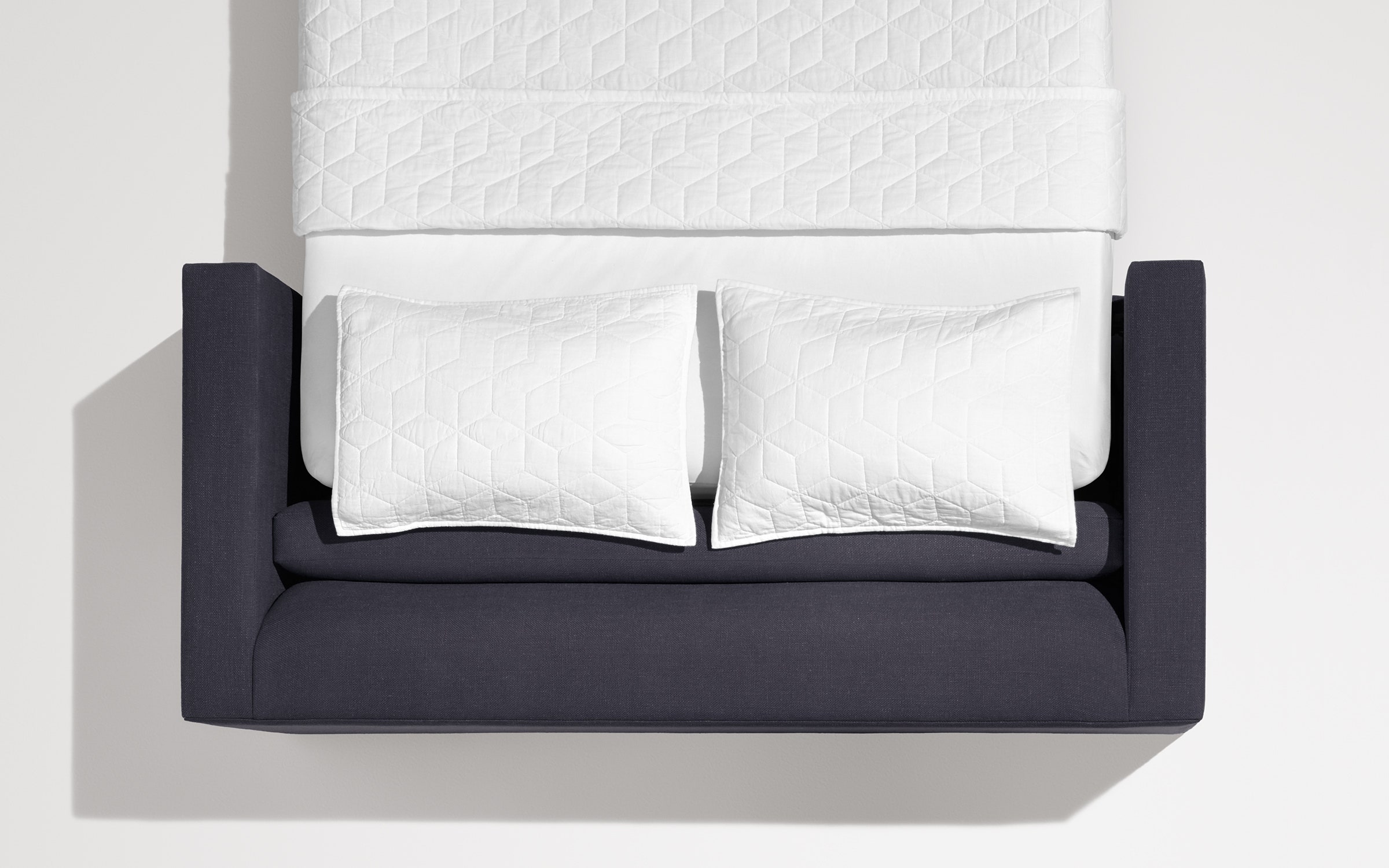 Product Dimensions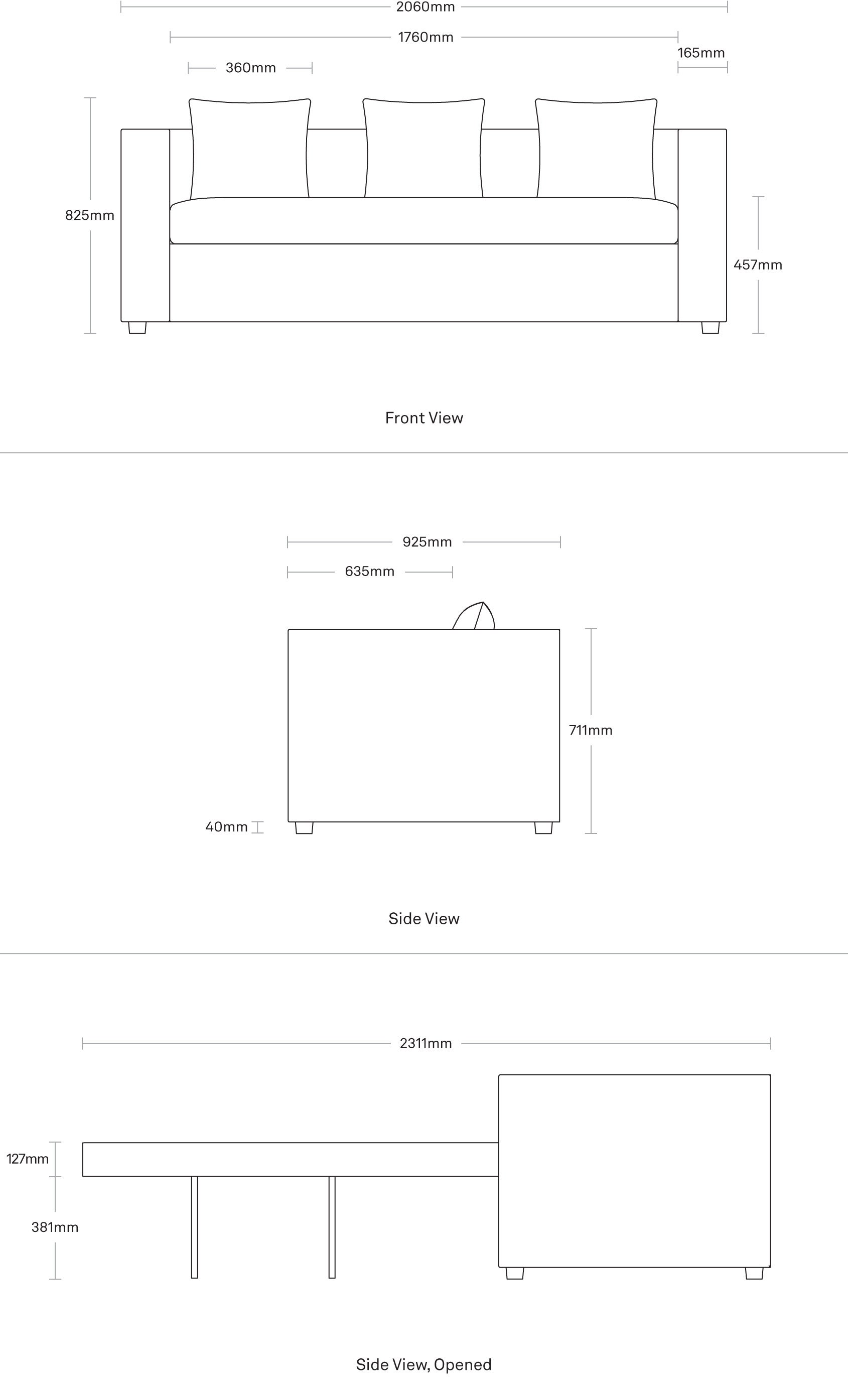 Product Details
• Base de madera dura y robusta secada en estufa, con esquinas acopladas duras para añadir firmeza
• Cojines de apoyo de espuma de alta resilencia confortables
• Colchón de muelles tamaño queen acomoda cómodamente sus invitados durante la noche
• Cojines rellenos de plumas y fibra
• Packwood Grey, Packwood Orange: 92% Poliéster / 8% Tapiceria de tejido de cesta de lino
• Hart Sand: 24% / Poliéster 29% / Acrílico 47% Tapiceria de mezcla de polipropileno
Back to top →
• Devoluciones no se aceptan sin defecto de la fabricaión del producto ni sin daño en la entrega.
• Si es el caso que recibes un producto con daño de la entrega, necesitas informarnos entre 24 horas de recibir el producto para poder devolverlo.
• Garantía del producto es por un año empezando el día de compra y solo cubre defectos de fabricación.