Put your feet first.
Cuelga en la comodidad. Estructura de cuero grueso y madera de haya resistente. El complemento perfecto para Toro Lounge Chair.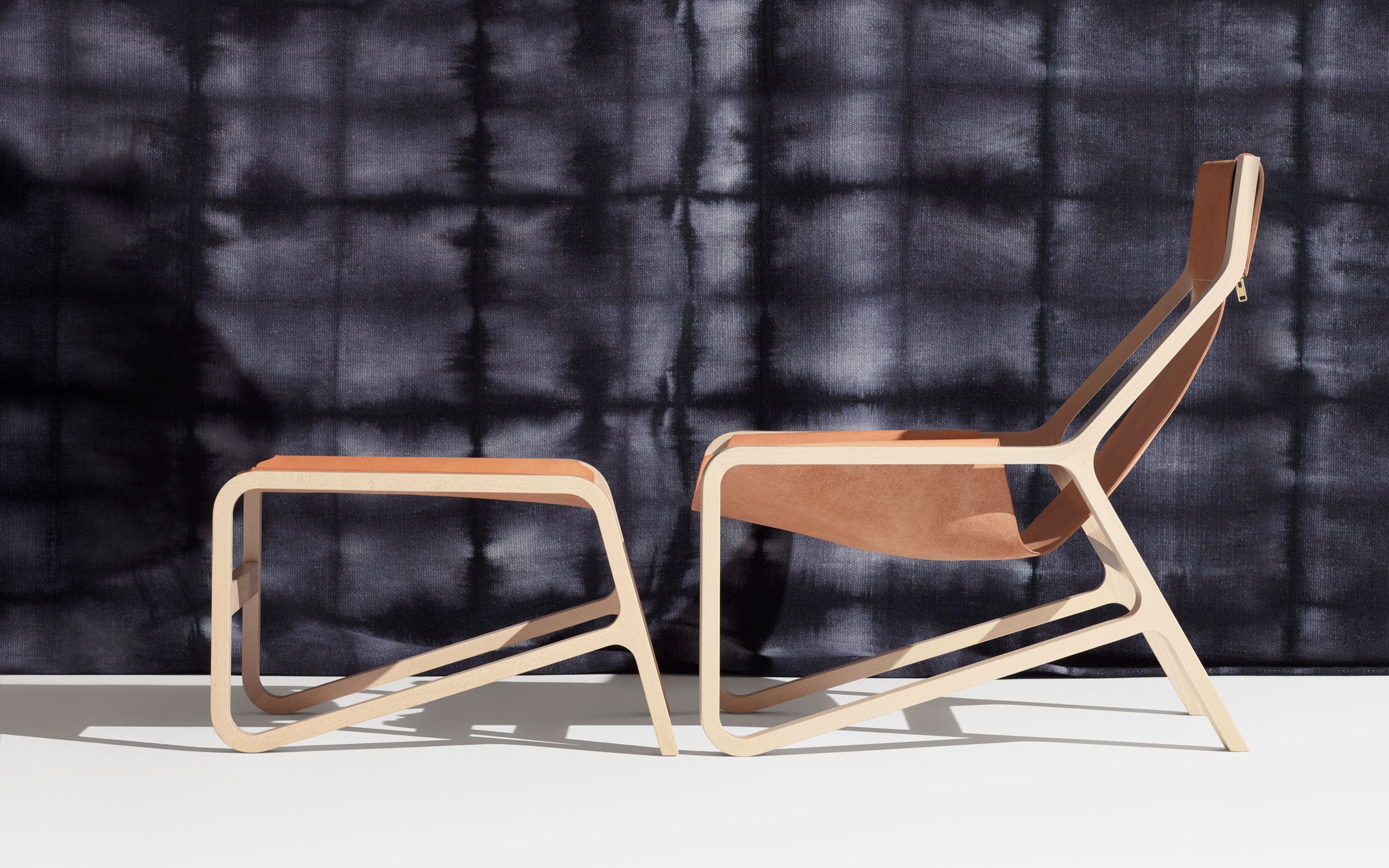 Product Dimensions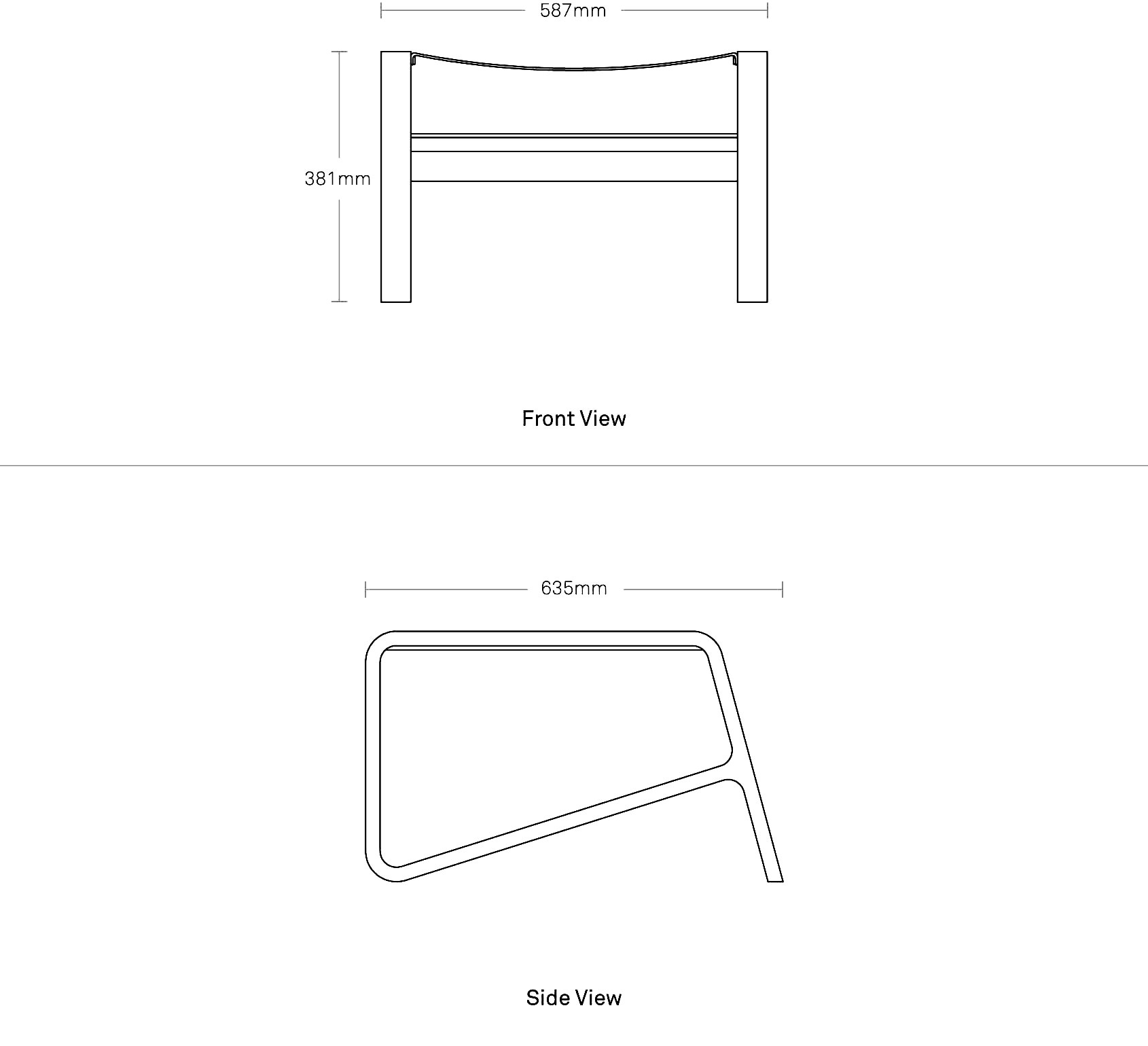 Product Details
• Estructura resistente de madera de haya natural
• Eslinga de cuero de plena flor

Design Story:
The Toro Lounge Chair and Ottoman
Designed 2010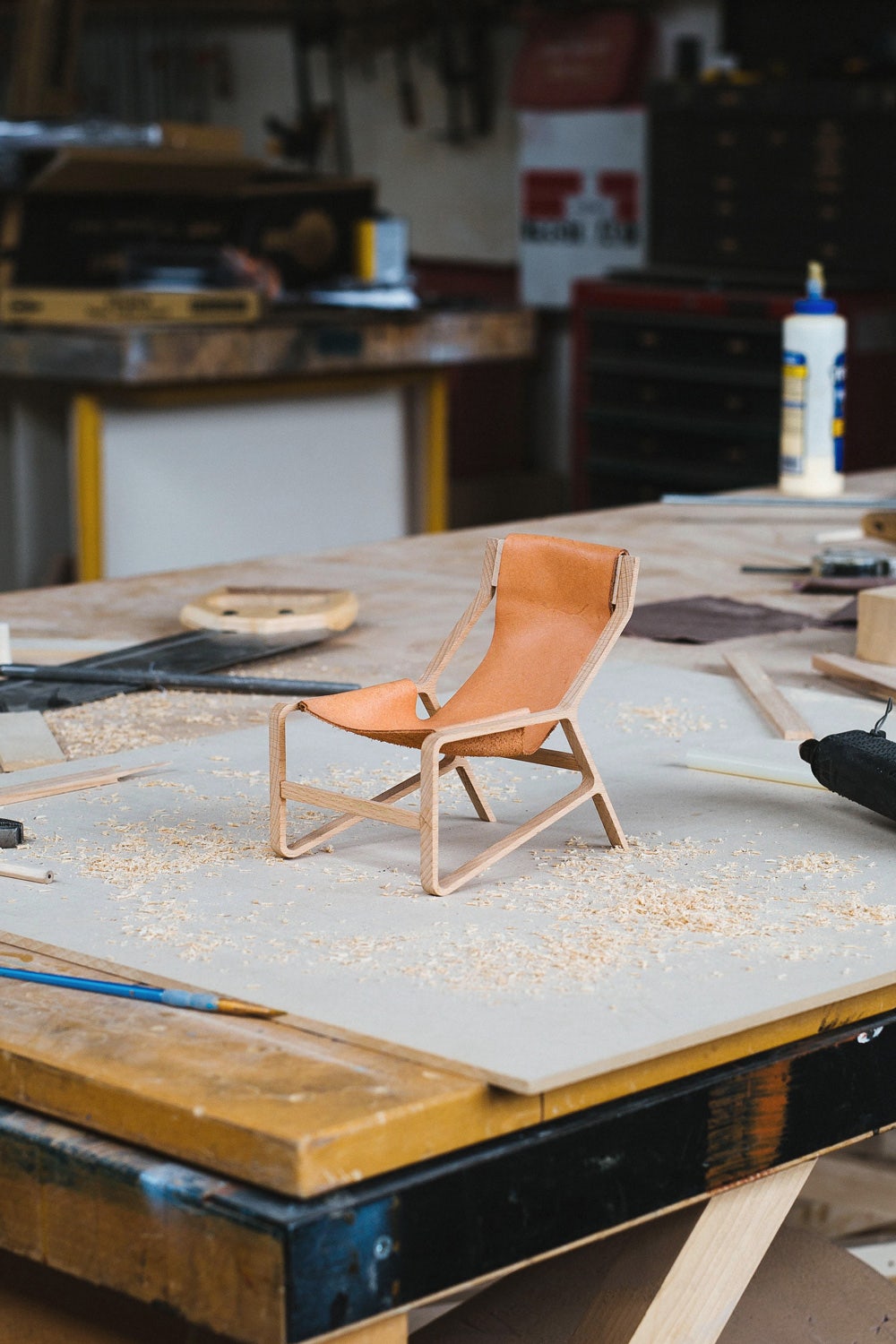 Toro was a design journey. Sometimes ideas flow quickly from our sketchbooks to real life and other times they demand patience and endurance. Our goal was simple – to design a high-backed lounge chair with a small footprint, comfortable enough to sink into and watch a ball game. But, man, did we make that hard on ourselves. Toro started with a metal tubular frame and a more constructed upholstered "bucket seat." After numerous prototypes, we ditched the metal frame for wood because it was friendlier and warmer to the touch. We shit-canned the upholstered seat for something much simpler, just a die-cut piece of thick belt leather – an expensive material for us at the time, but one that made its own structure through the simple act of using the chair. Sometimes it's worth the wait.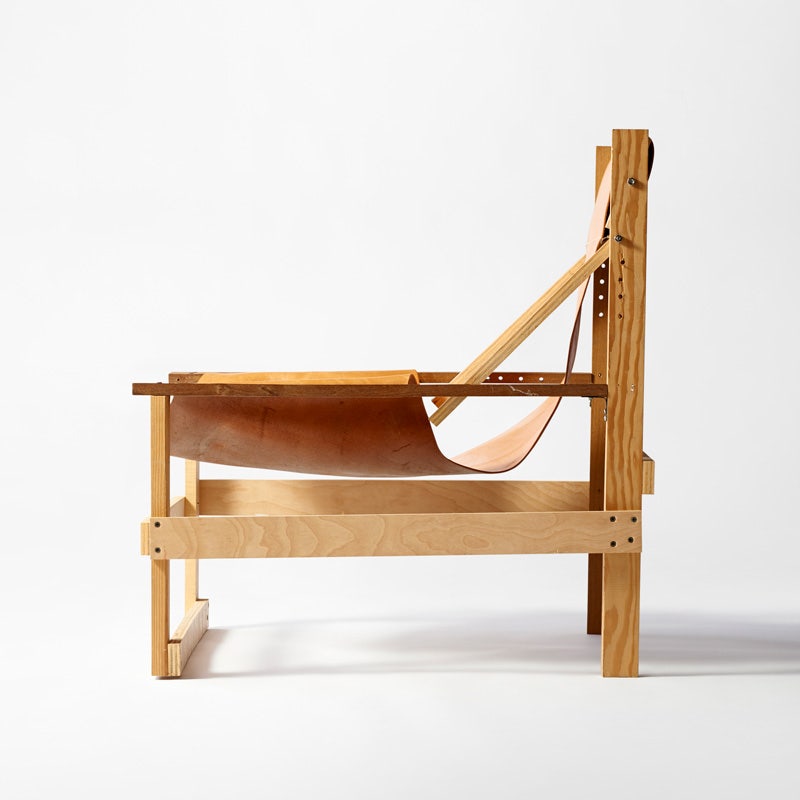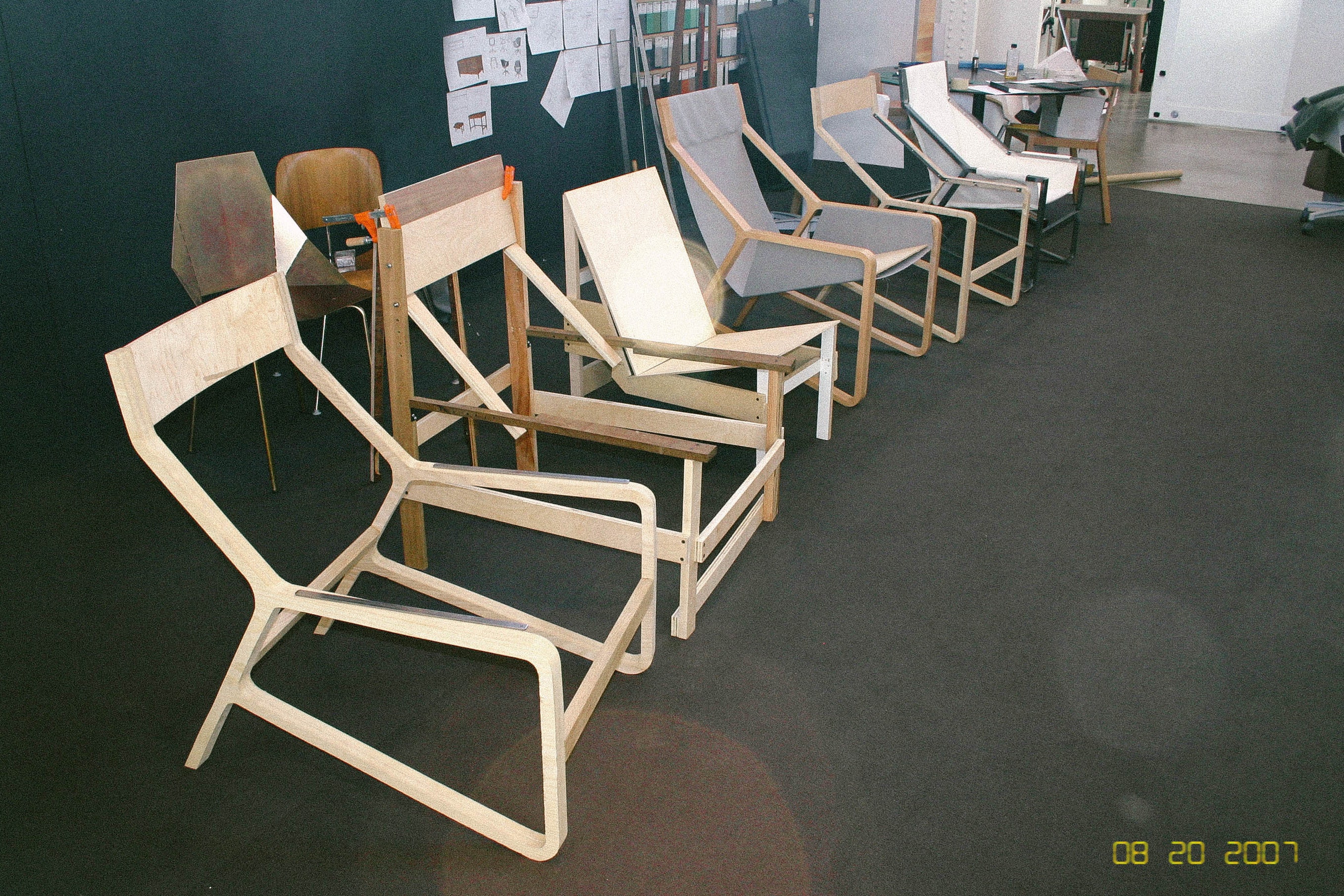 Designing stuff we love.
Every day here in Minneapolis.
Back to top →
• Envíos son gratis dentro de la Ciudad de Mexico, Monterrey y sus áreas metropolitanas.
• Para envíos foráneos se cobrara un 7% del valor de la mercancia.
• Devoluciones no se aceptan sin defecto de la fabricaión del producto ni sin daño en la entrega.
• Si es el caso que recibes un producto con daño de la entrega, necesitas informarnos entre 24 horas de recibir el producto para poder devolverlo.
• Garantía del producto es por un año empezando el día de compra y solo cubre defectos de fabricación.