IT'S HERE: THE BLU DOT SWAP MEET
It's almost that time again. Ransack your cabinet of curiosities, polish your odd ephemera and put on your thinking cap. Your chance to swap the weird and wonderful for the furniture of your dreams will be here before you know it.
Follow along @bludotswapmeet
Tune in to @bludot IGTV July 19 - 30 for 6 rounds of accepted swaps.
Submissions are officially closed.
A letter a day, for a year, in exchange
for a Right on Rug

A hand carved Wassily Chair sculpture
for two Field Lounge Chairs

A handmade ceramic blowfish
bong for a Sprout Cafe Table

A motorcycle made out of 9,000 popsicle
sticks for a Paramount Sectional Sofa

One share of Enron Stock
for a Rook Table Lamp

A collection of vintage snowmobile photos
for a Minimalista Coffee Table
STEP 1:
Submit your swap.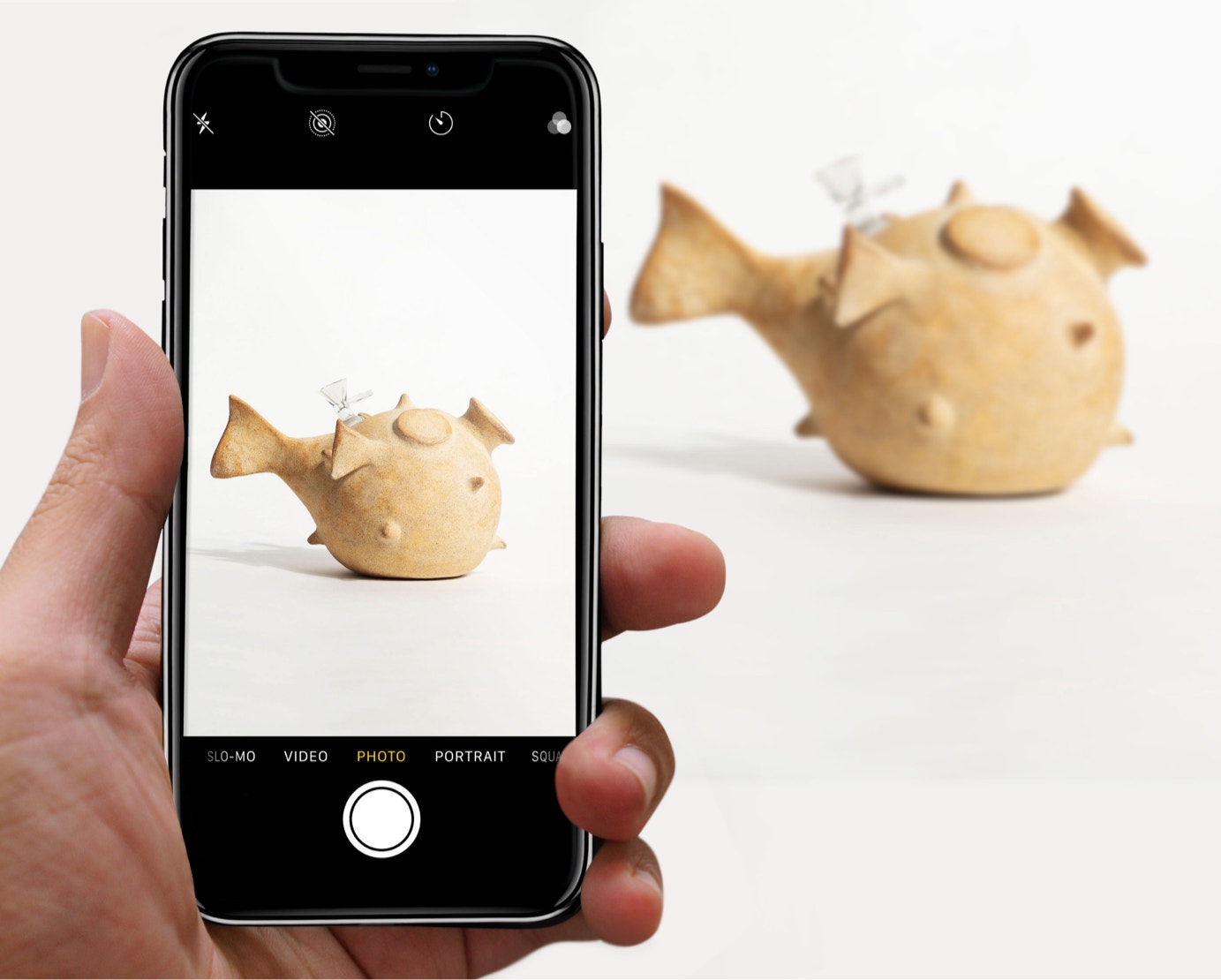 STEP 1:
Submit your swap.
Using our entry form, send us a good picture (tips below) of your bid. Then, tell us what makes it so special and what Blu Dot product you'd like to swap it for. Be sure to follow the guidelines for your swap to be considered. Scroll for more details.
STEP 2:
Share like you just don't care.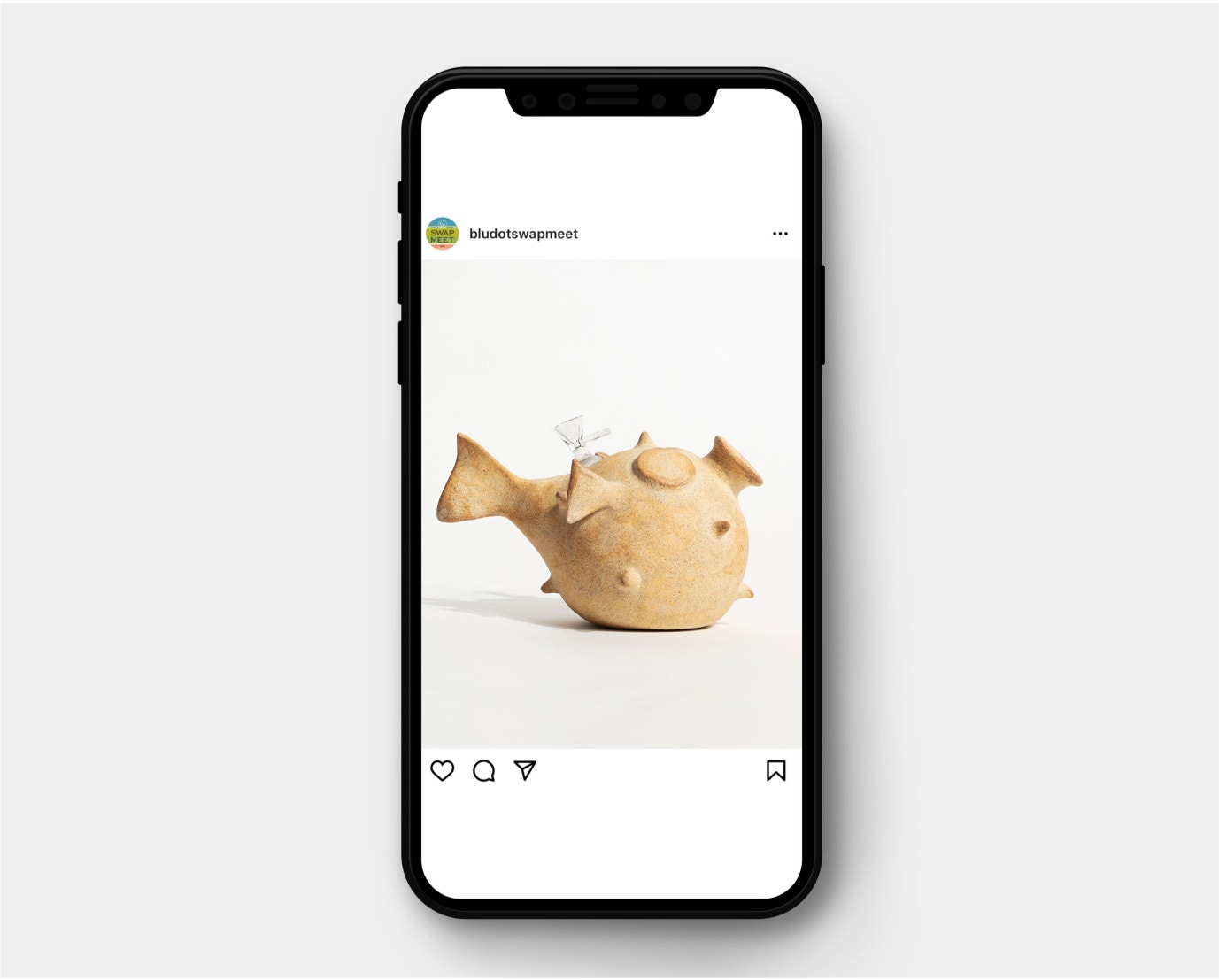 STEP 2:
Share like you just don't care.
As long as you've followed all rules, we'll promptly post your submission on our @bludotswapmeet Instagram, with your text as the caption. Likes and comments count for a lot, so get that good buzz going by sharing the post with everyone you know.
STEP 3:
Accepted swaps announced on IGTV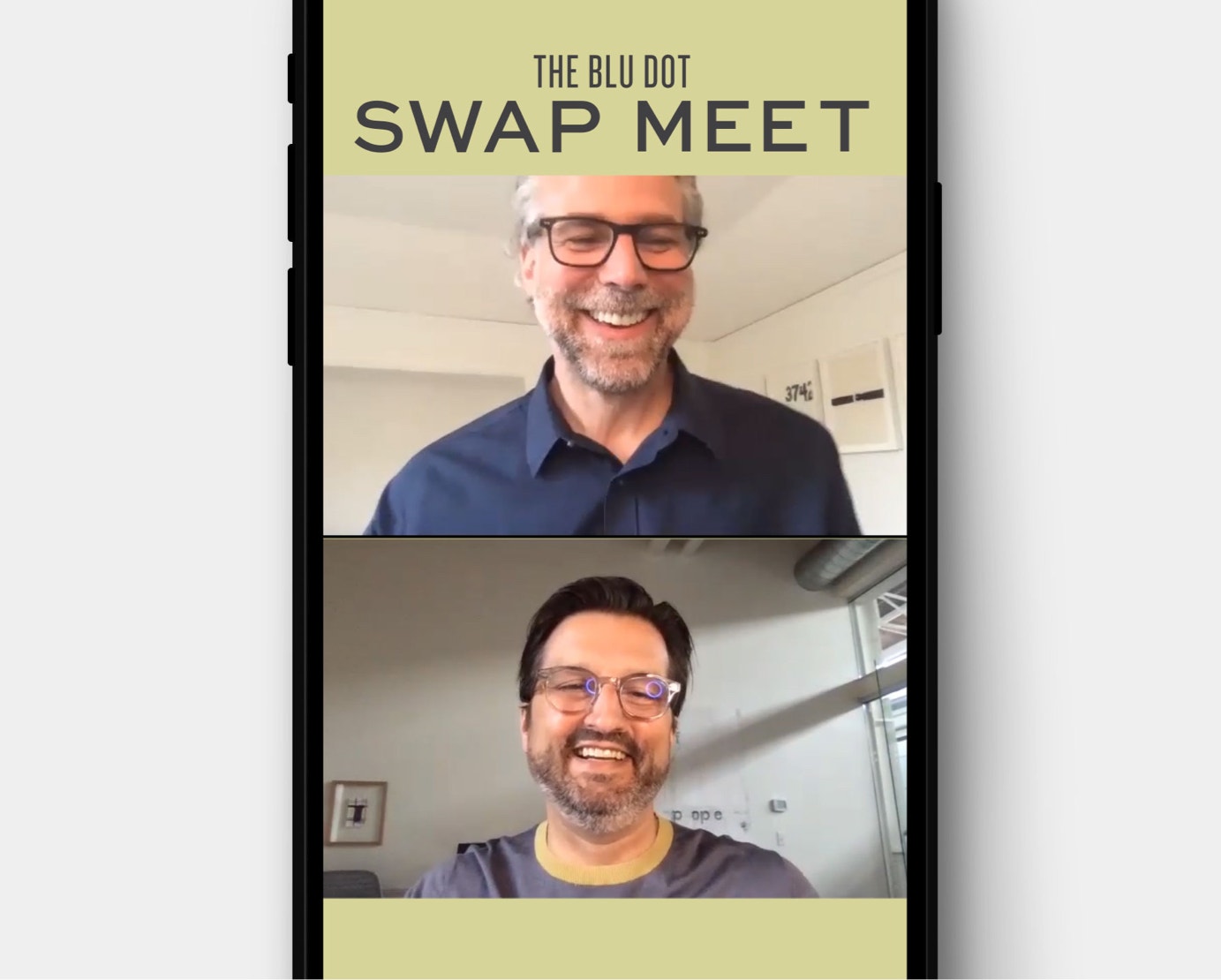 STEP 3:
Accepted swaps announced on IGTV
Tune into @bludot IGTV July 19 - 30, every Monday, Wednesday and Friday night to hear our co-founders, John and Maurice, review submissions and announce which swaps were up to snuff.
SUBMISSION PROCESS
Photo + Video Dimensions
Your photo or video entry needs to be a 1:1 ratio (square) to be considered. Video entries must also be MP4 files, under 10mb and shorter than 60 seconds. No VHS tapes, please.
Make Your Case
You'll need to provide a caption making the case for your swap. We want to hear what makes your swap so special. Aim for longer than a haiku, but less than 1800 characters.
You Pick It
Peruse bludot.com to pick your desired product + finish. Do you want the Field Lounge Chair in Camel Leather or Tait Blush? Tough choice. Be prepared to tell us exactly what you want when submitting.
Your Deets, Please
We're going to ask for your email, Instagram handle and zip code. But not the name of your first pet. Just a heads up!
PRO TIPS
Get Creative
This is your chance to come up with something cool or create something cool. Don't play it safe, get creative!
Is Your Swap Fair?
Your swap should be proportional to the furniture you want to exchange for it. Use your caption to make sure we understand WHY it is worth what you asking for.
Take Your Time
We know the submissions are only open for 2 weeks, but make sure you take your time in taking your picture and writing your caption. Check out our photo tips below.
Don't Swap Furniture
We looooove furniture, but we already have a lot of it. If your furniture isn't weird/cool (e.g. a glass coffee table full of doll heads ewwww) - then try and submit something else. Get creative!
SWAP HALL OF FAME
Andrew Wright offered to become our pen pal in exchange for a Right on Rug. Check out his story.
What is a swap meet?
A gathering at which enthusiasts, collectors or creative types trade or exchange items of interest.
Why are you doing this?
Our goal is to inspire a more creative way of living through good design that's good to everyone. Swap Meet is just another way to do that. Plus, seeing everyone's swaps and giving away our designs is really freaking fun.
Can I submit more than one swap?
Absolutely! We love seeing your ideas. Just note that you can only have one swap accepted.
I submitted my swap, now what?
Well done! First, you'll receive an email confirming that your swap was submitted. Next, look for an email telling you if your swap was approved for posting or declined. (See Pro Tips.) If approved, we'll post your swap on @bludotswapmeet Instagram within 24 hours. Share your post to get those good likes, comments and the attention of our judges. Then, sit tight and stay tuned to @bludot IGTV to see if your swap is accepted.
Can I submit more than one picture?
Nope. We're only accepting one (square!) image or video, so give it all you got. Pro tip: shoot a short video to show off your swap in all its glory.
If you post my swap on @bludotswapmeet, does that mean that you accepted my swap?
Sadly, no. But it does mean your swap met all the requirements for a swap and thus has a chance of being accepted. Watch John and Maurice Monday, Wednesday, Friday July 19-30 on @bludot IGTV to see them review and officially declare which swaps are accepted. We'll also contact you via email.
How many swaps are you accepting?
Short answer: a lot. We'll accept swaps for 6 rounds. Tune in Monday, Wednesday, Friday July 19-30 on @bludot IGTV to see what swaps were up to snuff. The number of accepted swaps will be determined by the quality of submissions/how many John and Maurice dig.
My swap didn't get accepted, is it over?
Not yet. We review @bludotswapmeet posts daily, but sometimes we need extra time to consider if a swap is up to snuff. If your swap wasn't accepted the first round, hold onto hope. It could still be accepted in a future round. Pro tip: keep sharing your swap to draw attention to it, and make our judges do a double take.
Can I resubmit a swap with a different furniture request?
Technically yes, but we encourage you to take your time on the initial submission. A good (square) picture, a fair trade and creative explanation/caption are the keys to getting a swap accepted.
Can I submit furniture in exchange for Blu Dot designs?
We loooooove furniture, but we already have a lot of it. Unless your furniture is wonderfully weird or cool (e.g. a glass coffee table packed with doll heads), submit something else. If you are submitting your own designs, we appreciate your desire to submit something original, but we can't accept them. We only make what our very own talented team of designers comes up with. Want to be part of the Blu Dot team? Check out our careers page.
What happens if my swap is accepted, and I don't follow through?
First, we'll notify your mother. Then, we'll shame you endlessly on social media. But seriously, don't participate if you don't plan on holding up your end of the deal. We only accept so many swaps, so by not following through, you're stealing the opportunity from someone else. Not to mention, you already have our free Blu Dot designs, so you're kinda stealing from us, too. Save us all a lot of trouble and pony up within 90 days..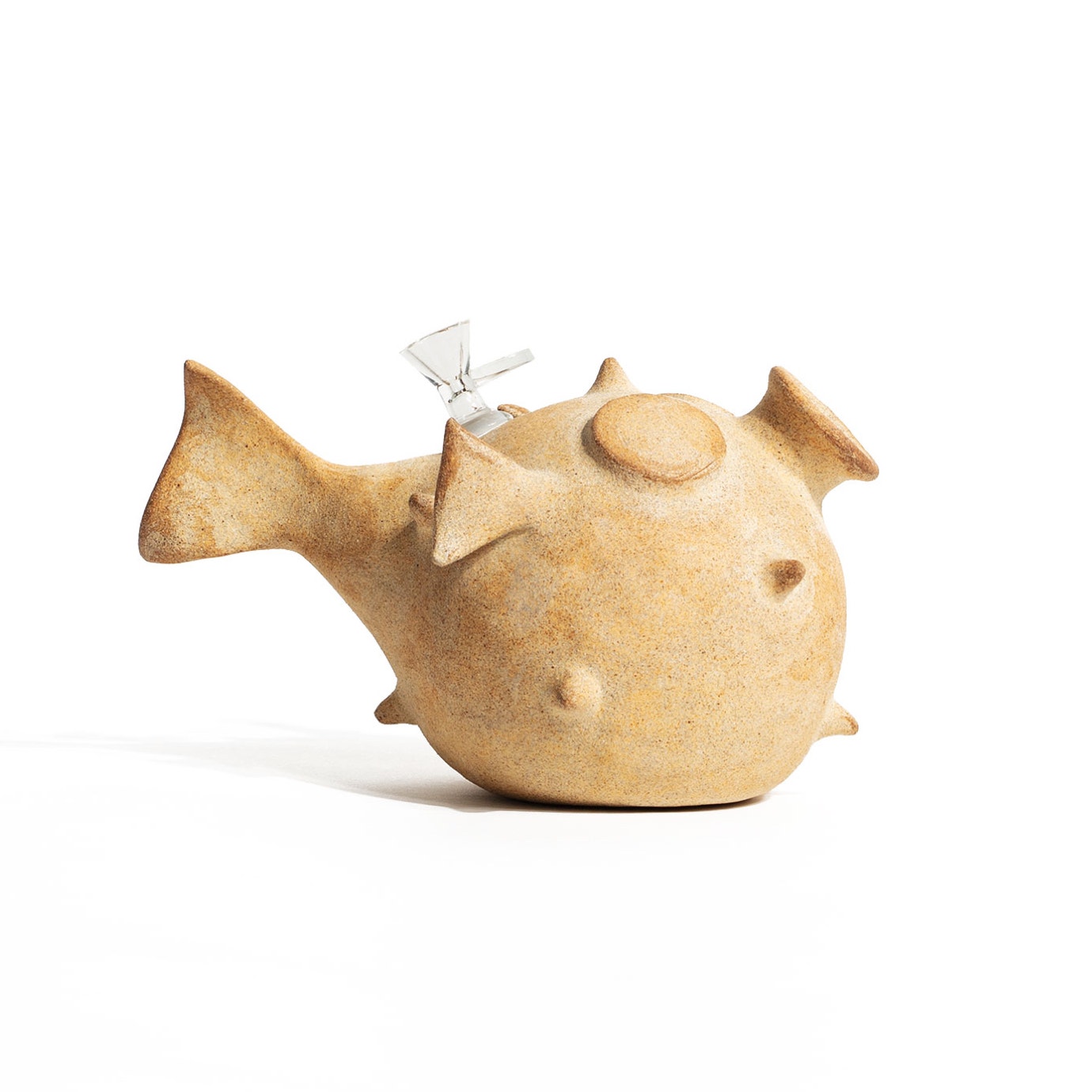 Clear the background of other items, people, distractions.
As much as we love a cute dog photobomb, now's not the time. Find a tidy background for your swap, like a clean, white wall
Make sure the lighting is good.
We recommend snapping your pictures during daylight hours to take advantage of natural lighting, such as soft sunshine pouring in from a nearby window.
Stick to a 1:1 ratio (square) for photos and videos.
Most phones let you crop within their photo apps. If not, there are lots of tools online to help you crop your photos or videos to the required 1:1 ratio.
SIGN UP FOR UPDATES ON BLU DOT'S SWAP MEET
Still have questions?
Shoot us an email, and we'll get back to you lickety split!
swapmeet@bludot.com
---
Terms + Conditions
Read all the fine print here.