Watch it, Punk.
Un interruptor de madera maciza ingeniosamente tapa esta belleza de acero. Resistente y elegante, esta pequeña pieza punk aporta buena luz y puede albergar dos bombillas de 40 w.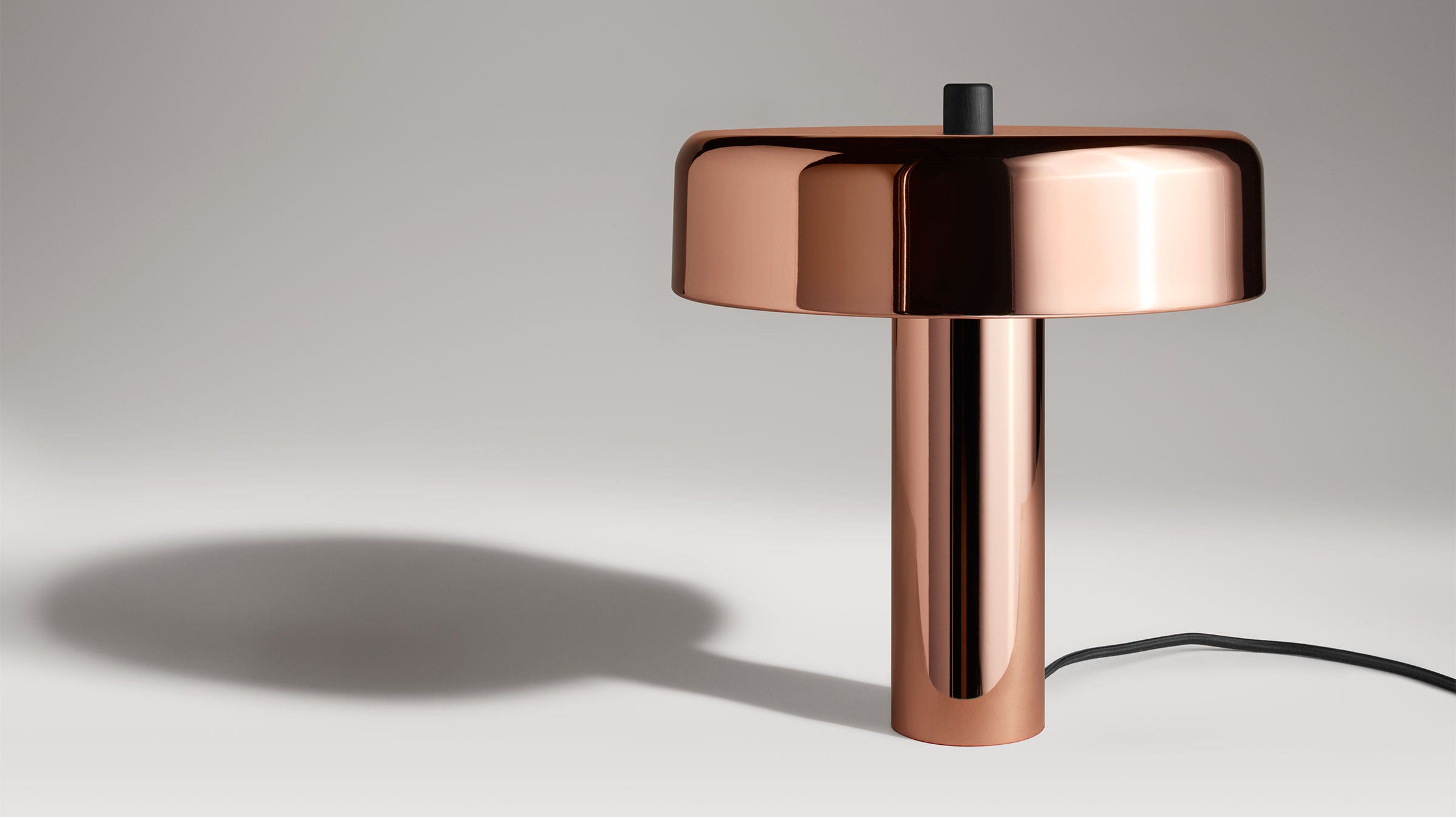 Product Dimensions
Product Details
• Base y pantalla de acero de polvo electroestático con interruptor de madera de nogal
• 72" cable recubierto de tela
• Bombilla de máximo 40 W. - dos bombillas incluidas
Design Story:
The Punk Lamp
Designed 2014
Punk started with a single part. We had a sample of a stamped metal shade from a supplier and were told we could do any shape we wanted, but would have to pay a hefty tooling fee. We decided to keep the costs down and work around the stock part. Keeping with the idea of stock parts and simplicity, we made the base out of a stock tube shape. And the only flourish was a little wood and warmth where your hand touches the lamp – on the switch.

Designing stuff we love.
Every day here in Minneapolis.
Back to top →
• Devoluciones no se aceptan sin defecto de la fabricaión del producto ni sin daño en la entrega.
• Si es el caso que recibes un producto con daño de la entrega, necesitas informarnos entre 24 horas de recibir el producto para poder devolverlo.
• Garantía del producto es por un año empezando el día de compra y solo cubre defectos de fabricación.