Get attached to more storage.
Soportes de acero de polvo electroestático en tres colores y dos opciones de acabados para estantes te convierten en el maestro del destino de tu propio librero. Unidades individuales se paran de forma única. Junta muchos para crear un atractivo masivo con el Hitch Add-on Bookcase.

** Se muestra con un Hitch Bookcase y una unidad Add-on.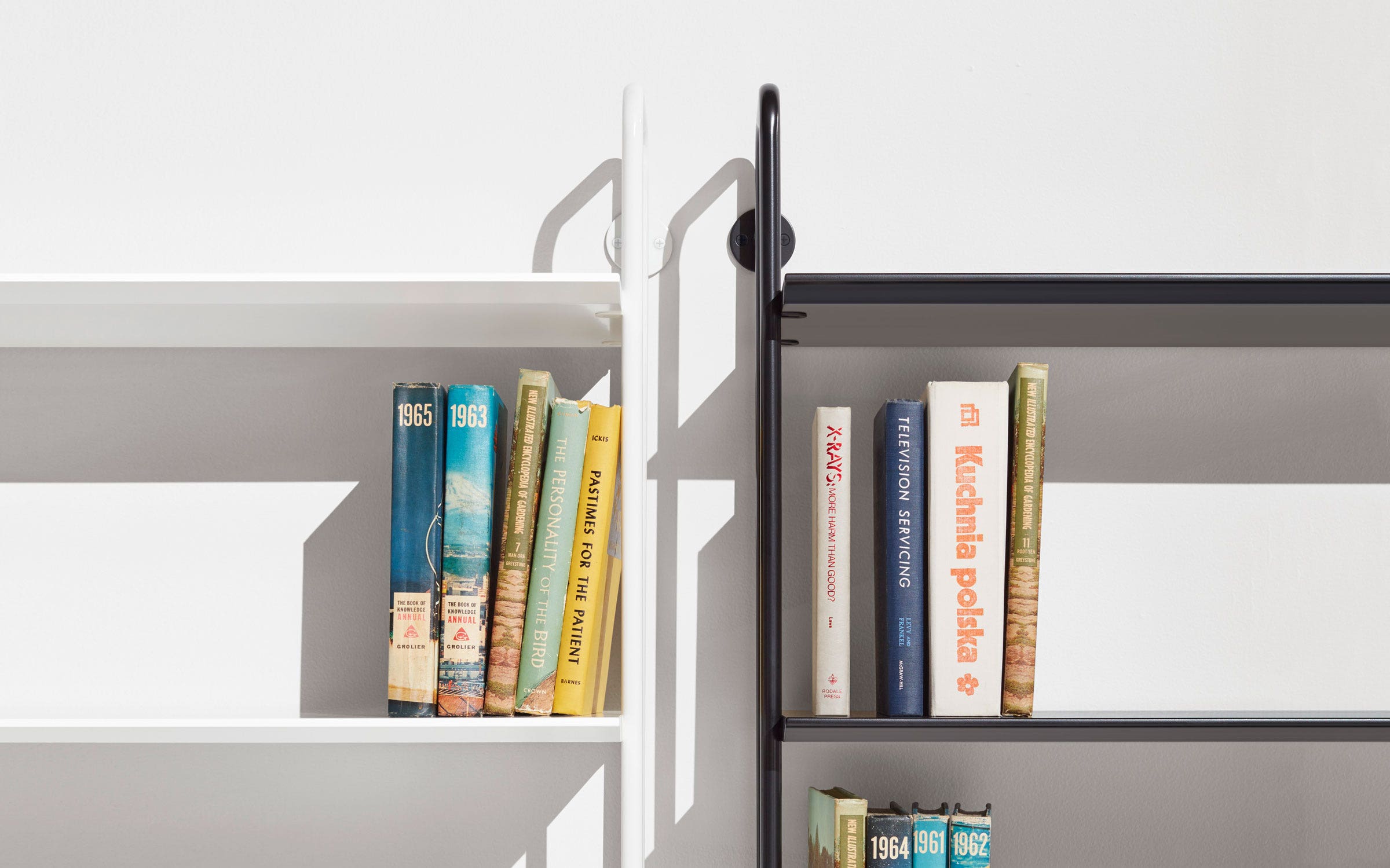 Product Dimensions
Product Details
• Los estantes son chapas de madera (color smoke en madera de fresno) sobre sustrato de derivados de madera o sustratos de derivados de madera laqueados (blanco)
• Soportes de acero de polvo electroestático

Back to top →
• Devoluciones no se aceptan sin defecto de la fabricaión del producto ni sin daño en la entrega.
• Si es el caso que recibes un producto con daño de la entrega, necesitas informarnos entre 24 horas de recibir el producto para poder devolverlo.
• Garantía del producto es por un año empezando el día de compra y solo cubre defectos de fabricación.