Nice tush.
Tres piezas modulares de Cleon estan diseñadas para que configures y reconfigures tu perfecta solución para sentarse. Continúa con tu favorito o cambia si se te antoja. Estos componentes tapizados se pueden unir para crear múltiples tamaños y formas diferentes. Cojines rellenos de fibra, puntadas contrastivas y suaves pliegues en las costuras completan el paquete. Disponible en Basalto y Cemento.
Consigue la colección entera
Cleon Collection.
Product Dimensions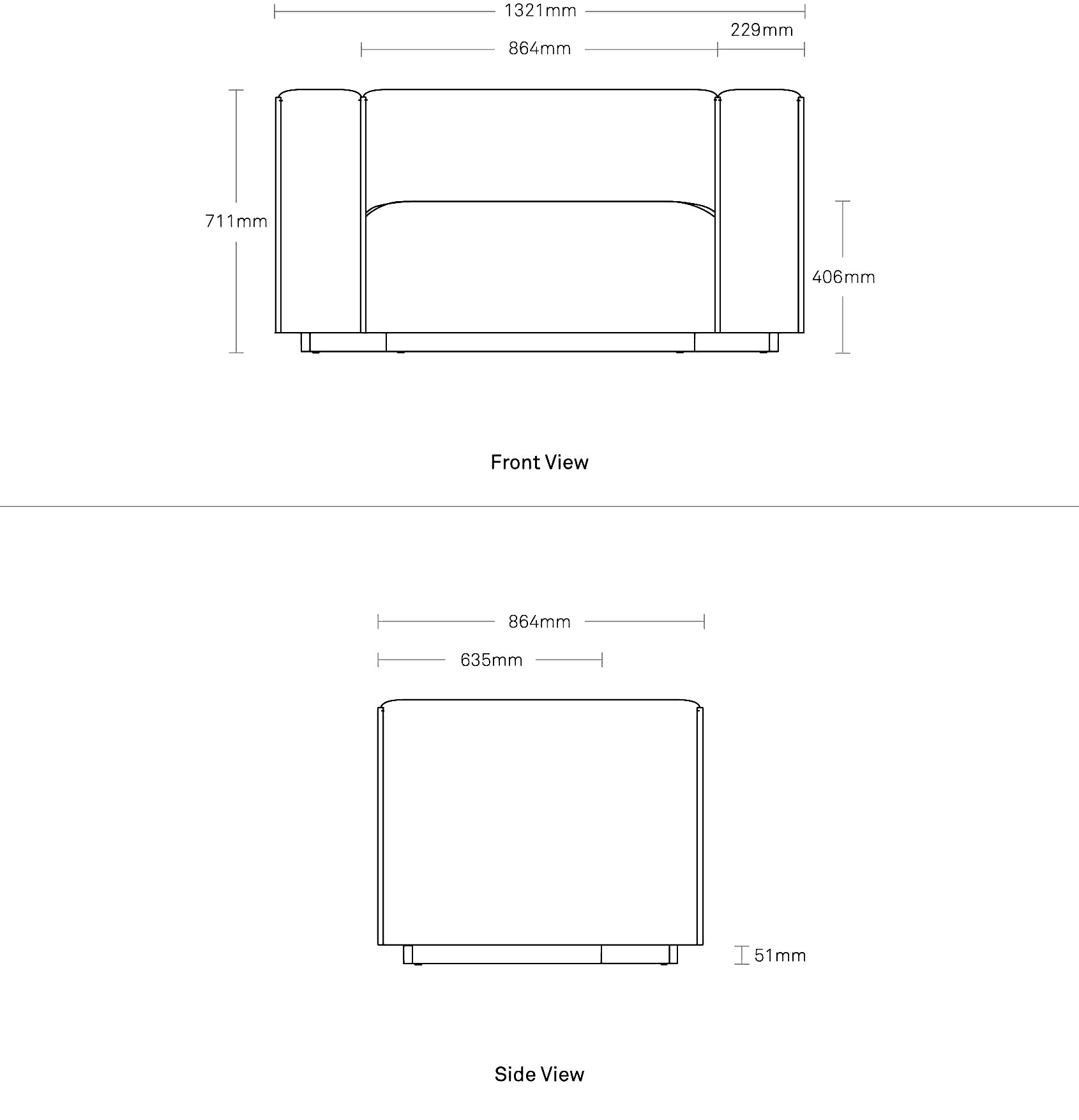 Product Details
• Estructura de madera contrachapada y madera dura maciza
• Cojines rellenos de fibra
• Base de acero de polvo electroestático con deslizamientos ajustables
• 95% Poliéster / 5% Tapiceria de mezcla de lino

Design Story:
The Cleon Collection
Designed 2012
It was a challenge to make a really flexible system out of a limited number of parts. With Cleon, we were determined to create modular seating that could be configured a boatload of ways – from simple small sofas to larger sectionals to really large multi-sided islands you might see in a hotel lobby – with just three unique components. Once we figured out the system, we spent months creating the perfect casual, rumpled look using just the right mix of down-filled cushions and gathered seams. Like that friend in college who had the sloppy/casual preppy look that you knew took years to cultivate.
Designing stuff we love.
Every day here in Minneapolis.
Back to top →