Wood you?
A wise person once said that wood is good. Buddy is here to prove it. A molded ply back wraps to hug and gently kiss a curved wood seat. Solid wood legs provide a sturdy and elegant base while subtle wood dowel details keep it all feeling special. Also available in barstool and counter stool.
Product Dimensions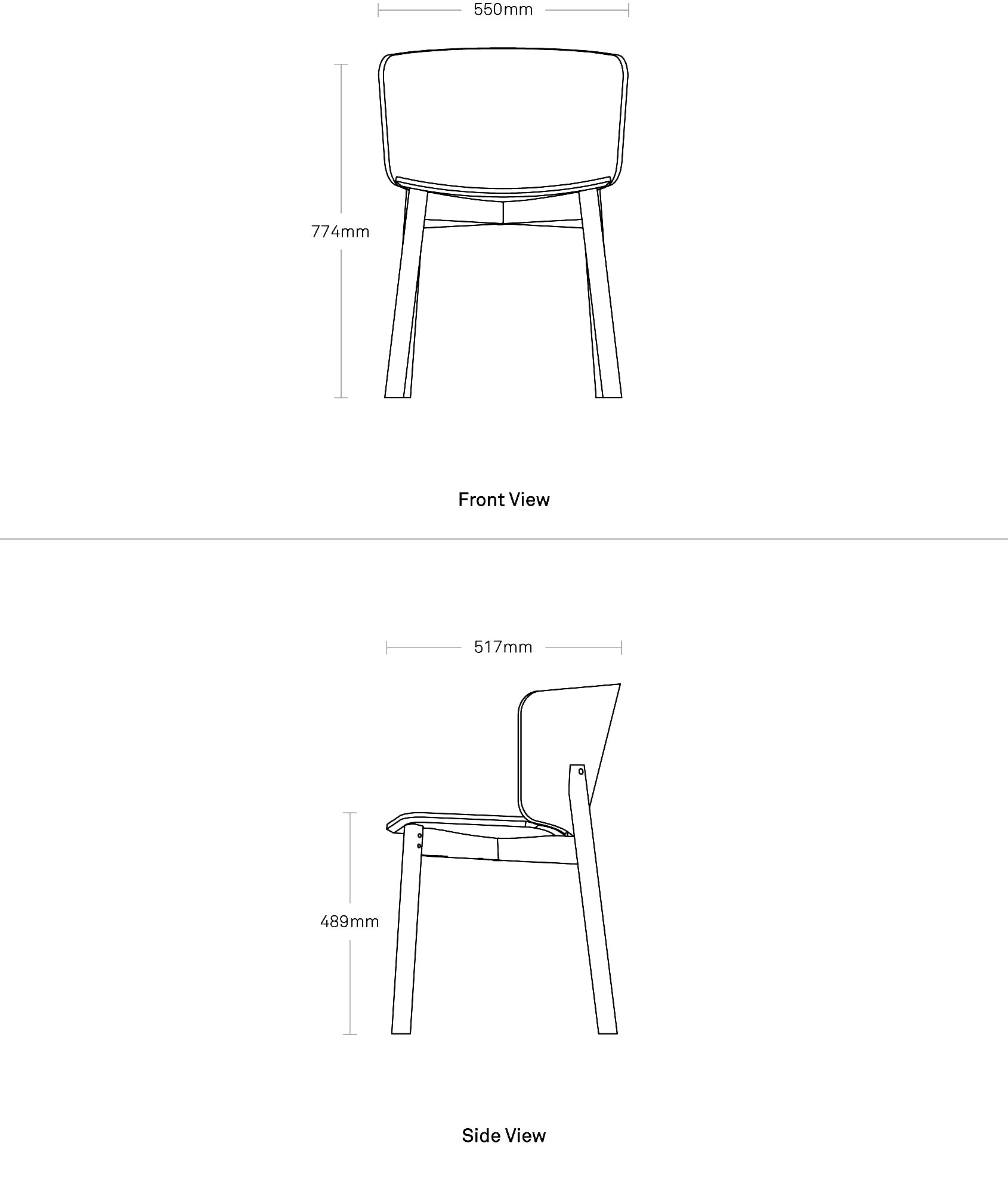 Product Details
Black on Ash: Wood with ash veneers painted black, solid wood legs
Walnut: Wood with walnut veneers, solid wood legs
White Oak: Wood with white oak veneers, solid wood legs
Ships fully assembled
BIFMA rated
Design Story:
The Buddy Collection
Designed 2018
Buddy was born from the desire to create a fresh-yet-familiar wood chair for both commercial and residential spaces. We began by building a full-scale prototype in our Minneapolis studio to work through visual details and comfort adjustments. The base was then refined to its simplest form, while retaining rigidity and strength for the rigors of commercial use. Finally, bent plywood was unconventionally juxtaposed against a solid wood base to create a design that is effortlessly au courant with a gentle nod to the past.
Designing stuff we love.
Everyday here in Minneapolis.
Back to top →
• Devoluciones no se aceptan sin defecto de la fabricaión del producto ni sin daño en la entrega.
• Si es el caso que recibes un producto con daño de la entrega, necesitas informarnos entre 24 horas de recibir el producto para poder devolverlo.
• Garantía del producto es por un año empezando el día de compra y solo cubre defectos de fabricación.