Because you are worth it.
With a sheltering high back that envelops a loose seat and back cushion, Bloke is equal parts refined haven and sofa. A well-mannered guest in any space, Bloke works its restrained proportions to the max and flaunts a thin, rounded powder-coated steel leg. Fit for the Queen or keggers, Bloke is a sophisticate that knows how to have a lot of fun.
Product Dimensions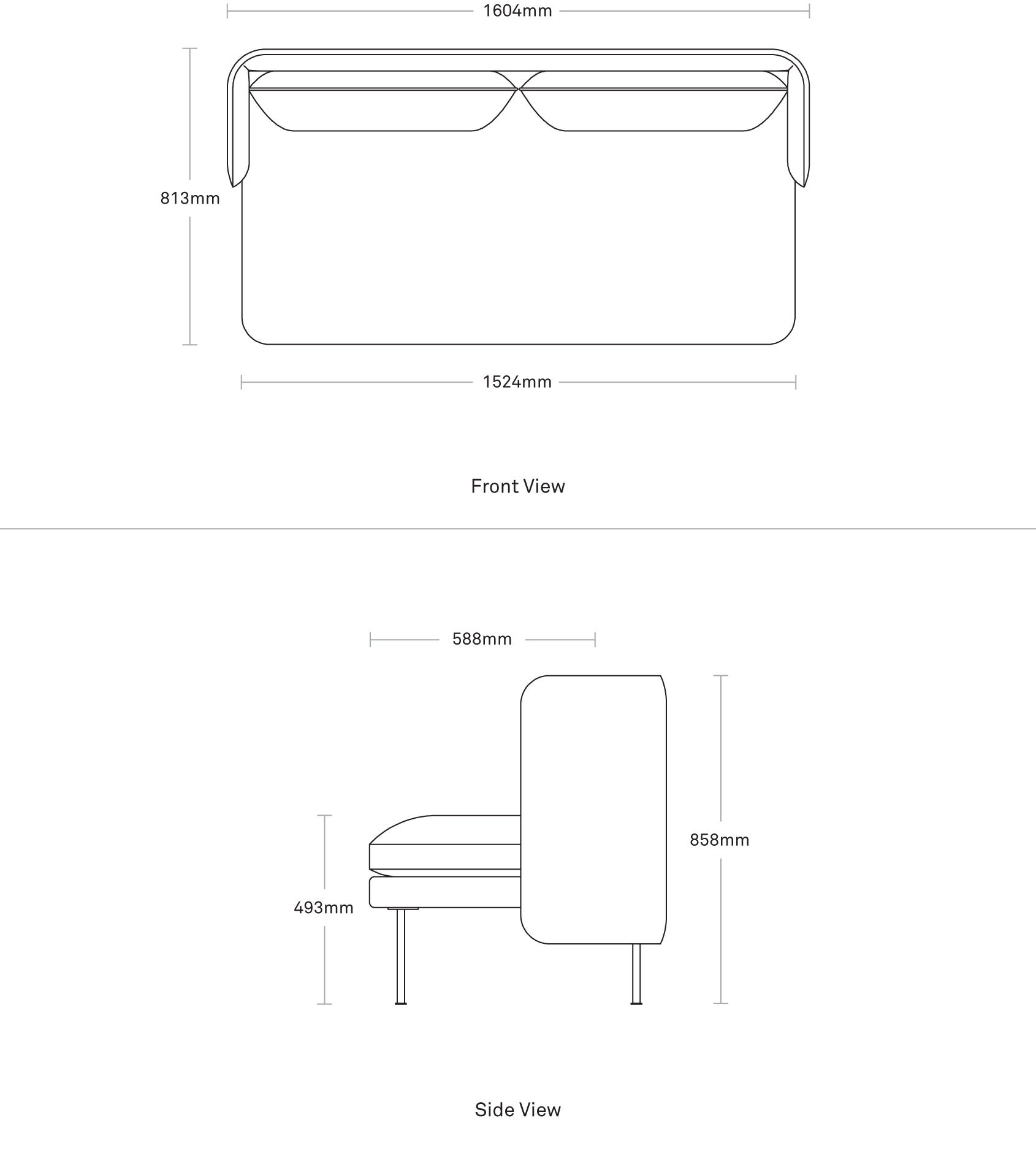 Product Details
Sturdy kiln-dried hardwood frame
High resiliency foam seat cushions with fiber padding wrap provide a mix of firm support and comfort
Powder-coated steel legs
Rostenkowski Blue: Navy powder-coated steel legs, 80% Polyester / 20% Linen upholstery | 50,000 Double Rubs
Tait Stone: Slate powder-coated steel legs, 90% Polyester / 10% Linen blend upholstery | 50,000 Double Rubs
Gabro Grey: Oblivion powder-coated steel legs, 70% Wool / 20% Polyester / 5% Nylon / 5% Acrylic blend upholstery | 100,000 Double Rubs
Ochre Velvet: Ochre powder-coated steel legs, 100% Polyester upholstery | 50,000 Double Rubs
Some assembly required
Design Story:
The Bloke Collection
Designed 2016
What we liked about the sketch that later became Bloke was that it wasn't just another rectangle from bird's-eye view. It was conceived initially as a sectional - when most often the straight sofa silhouette comes first and the sectional is interpolated from there. It's one of the reasons Bloke is so unique - the oblique angles on the back look nice from any angle. The legs are delicate and ganging up multiples let us keep the manufacturing simple.
Designing stuff we love.
Everyday here in Minneapolis.
Back to top →
• Devoluciones no se aceptan sin defecto de la fabricaión del producto ni sin daño en la entrega.
• Si es el caso que recibes un producto con daño de la entrega, necesitas informarnos entre 24 horas de recibir el producto para poder devolverlo.
• Garantía del producto es por un año empezando el día de compra y solo cubre defectos de fabricación.