No joke.
Con un respaldo alto que le da la estructura de un sillón envolviendo a los cojines, Bloke es un refugio refinado y una silla al mismo tiempo. Bloke es un invitado educado en cualquier espacio evidenciando sus proporciones sobrias al máximo y haciendo alarde de sus patas de acero finas y redondeadas pintadas electrostáticamente. Bloke es una pieza sofisticada y divertida que sabe perfectamente cómo estar en grandes momentos.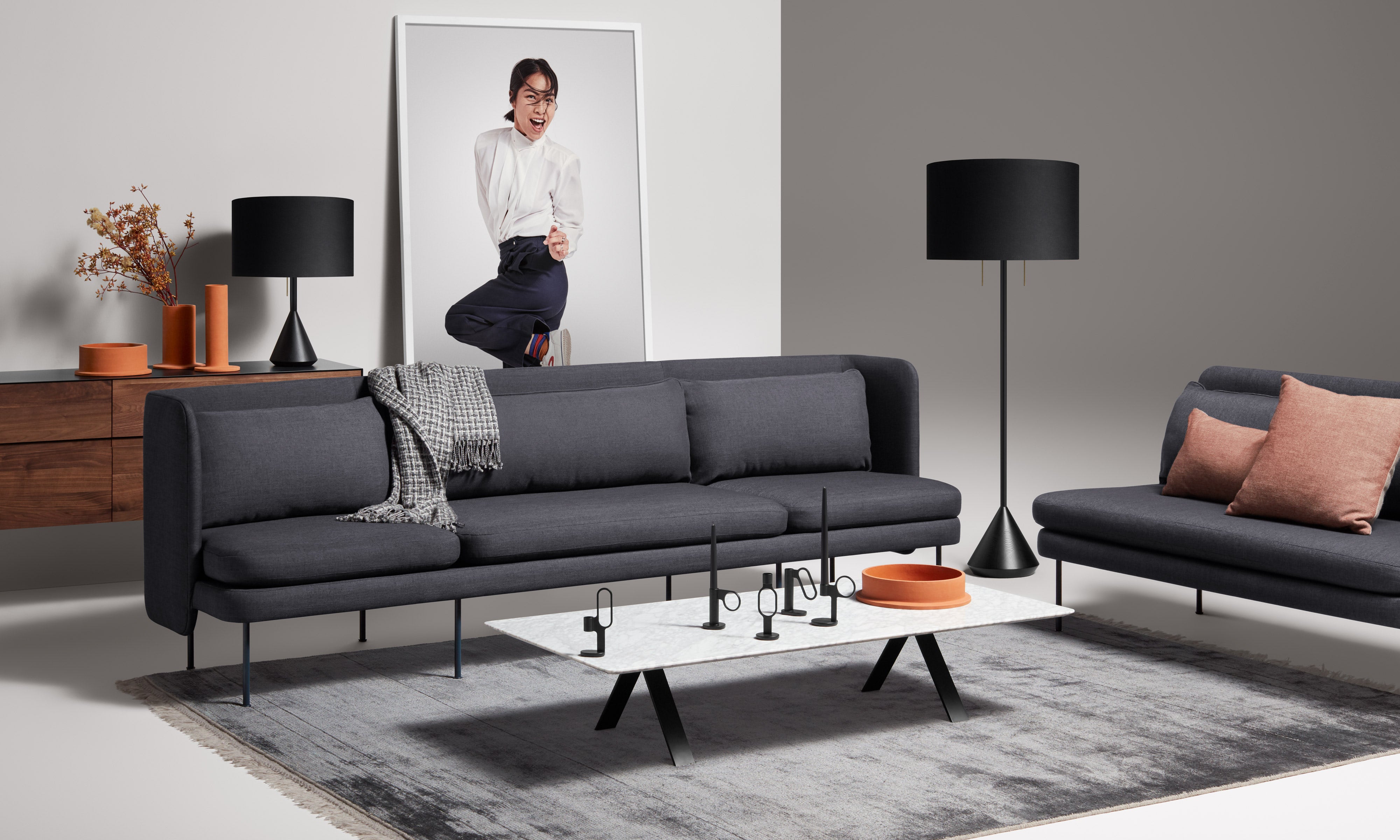 Product Dimensions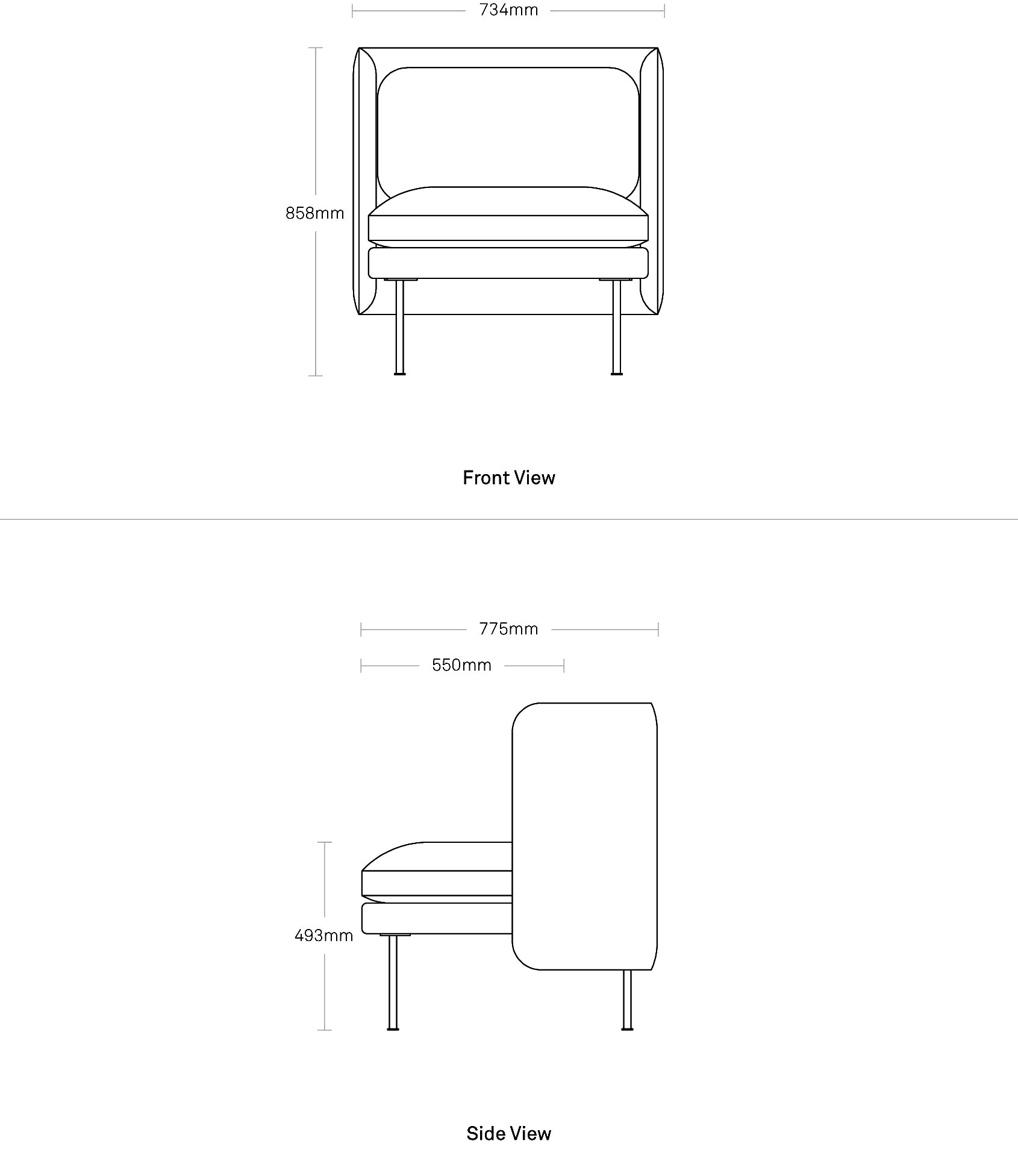 Product Details
Estructura de madera secada al horno.
Cojines de asiento de espuma de alta resiliencia.
Patas de acero con recubrimiento en polvo electrostático.
Rostenkowski Blue: Patas de acero con recubrimiento de polvo electrostático azul marino, tapizado 80% poliéster / 20% lino | 50,000 frotes dobles.
Tait Stone: Patas de acero con revestimiento en polvo de electrostático, tapizado de mezcla de 90% poliéster / 10% lino | 50,000 frotes dobles.
Gabro Grey: Patas de acero con recubrimiento de polvo Oblivion, 70% lana / 20% poliéster / 5% nailon / 5% tapizado de mezcla acrílica | 100,000 frotes dobles.
Ochre Velvet: Patas de acero pintado en polvo ocre, tapizado 100% Poliéster | 50,000 frotaciones dobles.
Se necesita un armado básico.
Design Story:
The Bloke Collection
Designed 2016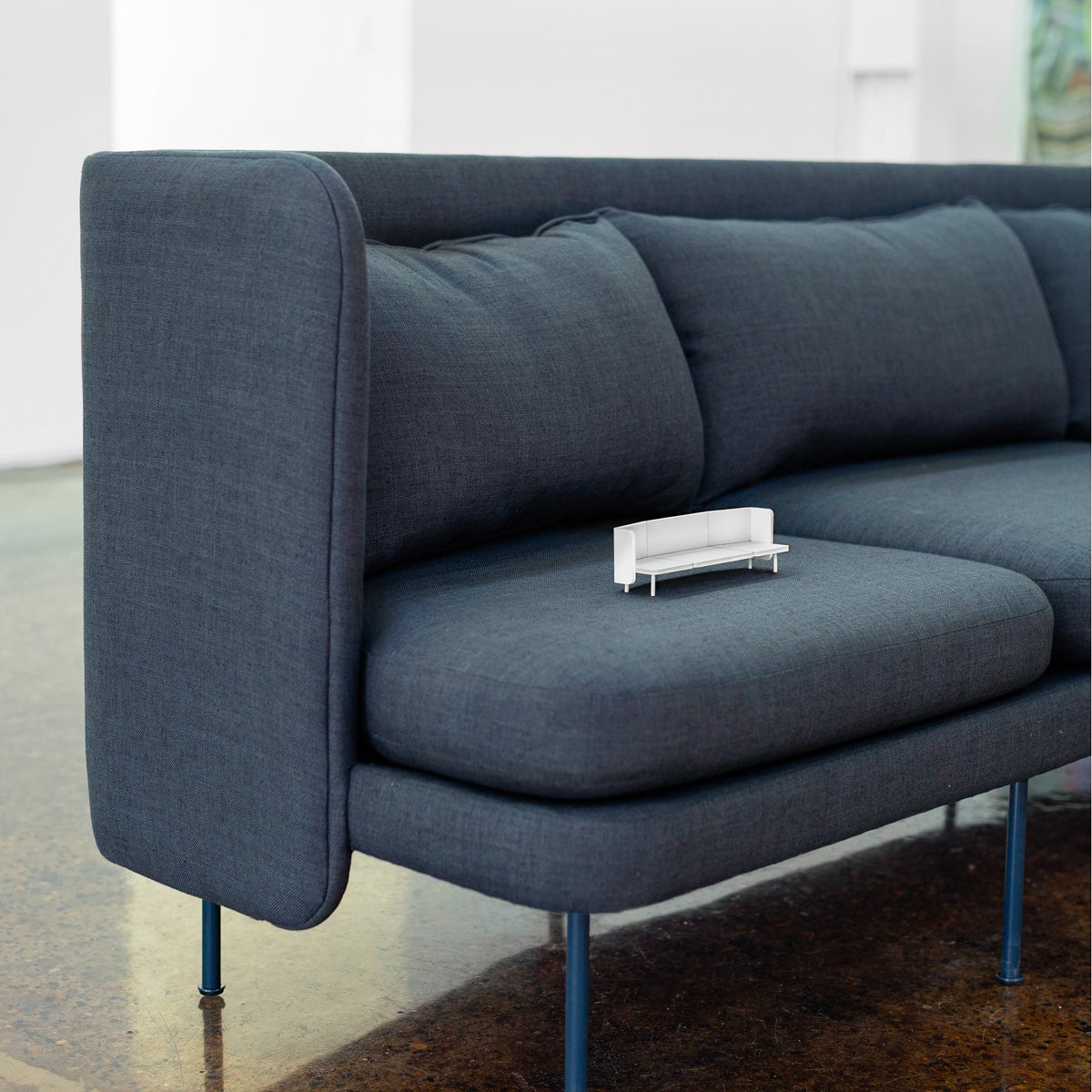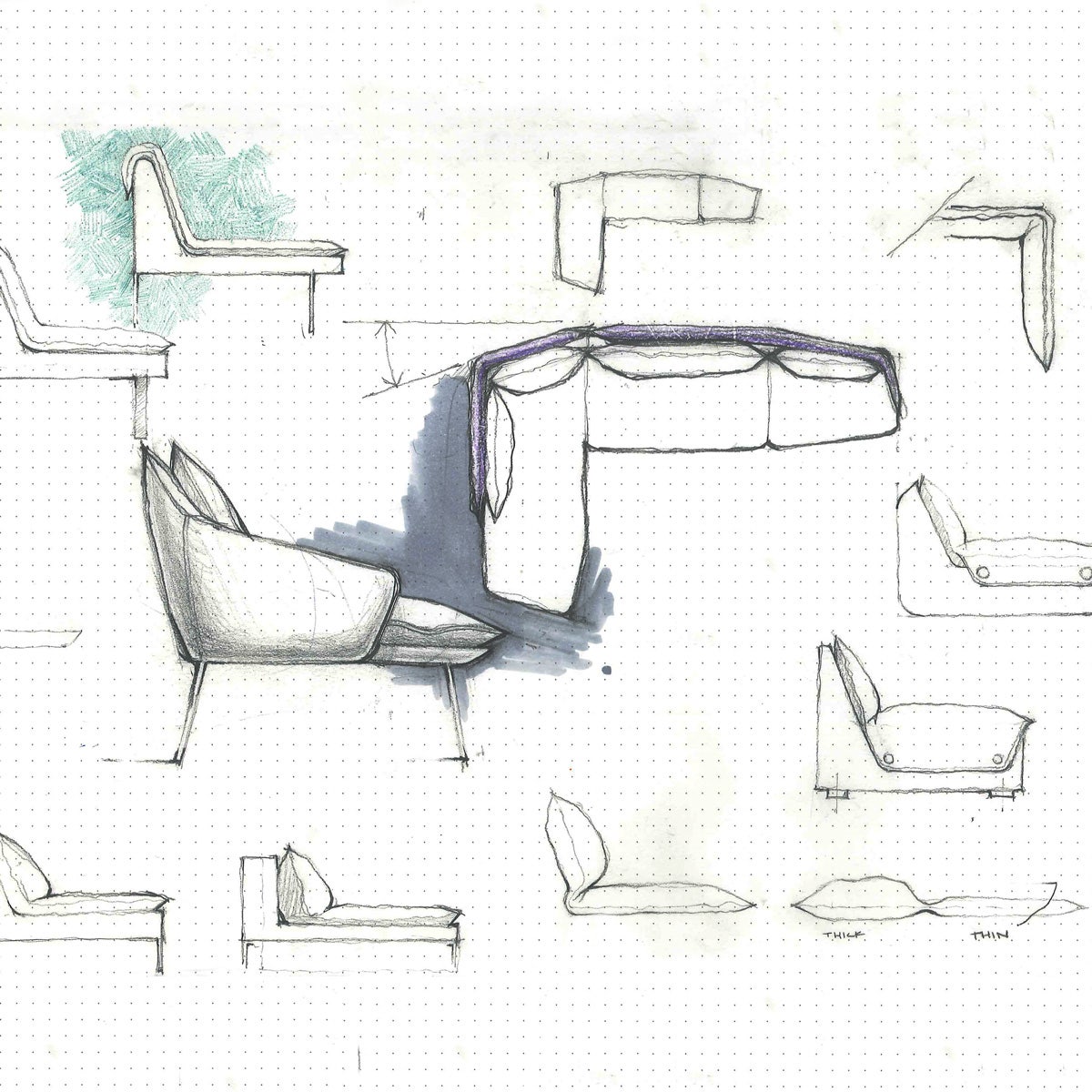 What we liked about the sketch that later became Bloke was that it wasn't just another rectangle from bird's-eye view. It was conceived initially as a sectional - when most often the straight sofa silhouette comes first and the sectional is interpolated from there. It's one of the reasons Bloke is so unique - the oblique angles on the back look nice from any angle. The legs are delicate and ganging up multiples let us keep the manufacturing simple.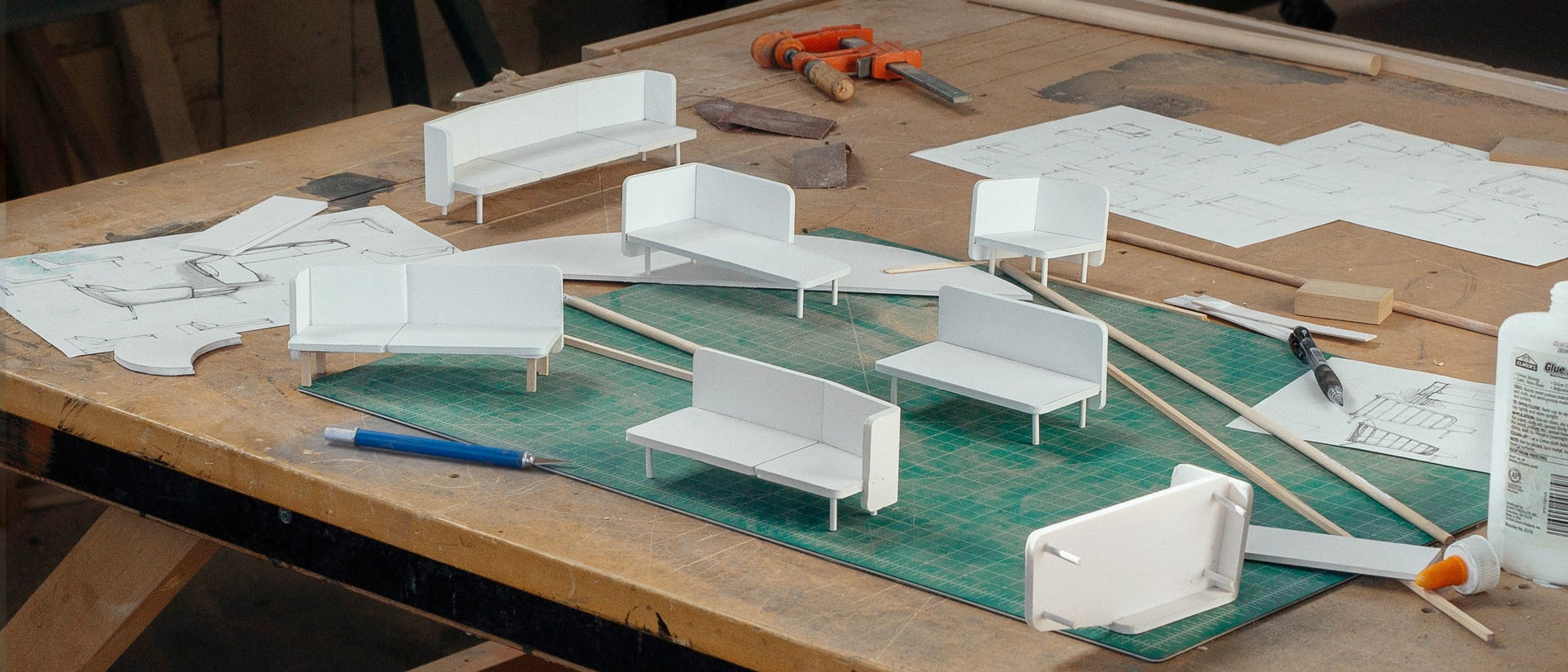 Designing stuff we love.
Everyday here in Minneapolis.
Back to top →
• Devoluciones no se aceptan sin defecto de la fabricaión del producto ni sin daño en la entrega.
• Si es el caso que recibes un producto con daño de la entrega, necesitas informarnos entre 24 horas de recibir el producto para poder devolverlo.
• Garantía del producto es por un año empezando el día de compra y solo cubre defectos de fabricación.