SHILF Shelving Version 1.0
Be the architect of your own shelving masterpiece.
Estanterías... cafeteria style. ¿Qué mejor manera de exhibir tu colección de Vonnegut junto con tus queridos trofeos que con el sistema SHILF modular shelving. Combina componentes de acero como te plazca sin necesidad de usar piezas y herramientas. Tu colección estará en boca de todos. Disponible en polvo electroestático color negro, marfil (ivory) o blanco. La primera de las cuatro versiones preconfiguradas, la versión 1.0 te proporciona una estructura más alargada y menor altura para tus necesidades de almacenamiento.



Dimensions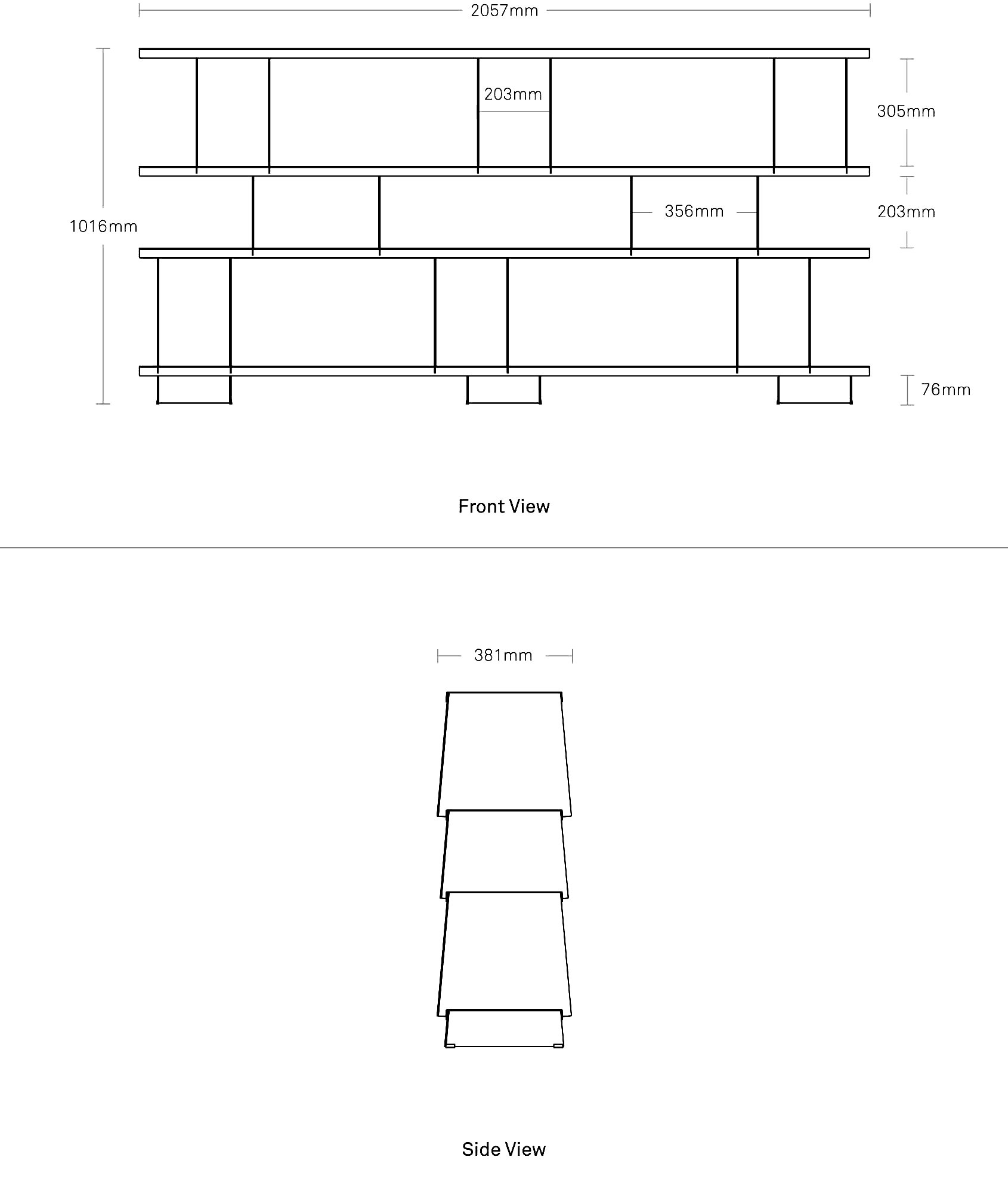 Product Details
• Acero de polvo electroestático
• Plástico moldeado se desliza sobre bases planas que aseguran la protección de su suelo
Design Story:
The SHILF Shelving System
Designed 2010
We're often studying existing solutions to old problems because we've found that reinventing the wheel takes a lot of time and doesn't always work out. SHILF was inspired by the classic cinder block and plank shelving system we've all seen. While the materials are rustic and inelegant, there is a genius to the system – two parts, easy to move, easy to assemble. With SHILF we made the entire system out of one material, powder-coated steel, to keep it elegant and simple. A few simple parts and the customer has an infinite range of options that are all easy and intuitive to assemble.
Designing stuff we love.
Every day here in Minneapolis.
Back to top →