Short for "nookie", get it?
¿Qué se obtiene cuando un cabecera curvada y tapizada desemboca en una estructura delgada y acolchada? Una cama realmente preciosa. Esto es suficiente para que prefieras dejar las luces encendidas. Disponible en color aqua, gris obscuro (gun metal), gris (chalk), café (dark roast), guacamole y topo (taupe). En la foto: tamaño queen. Disponible en otros tamaños.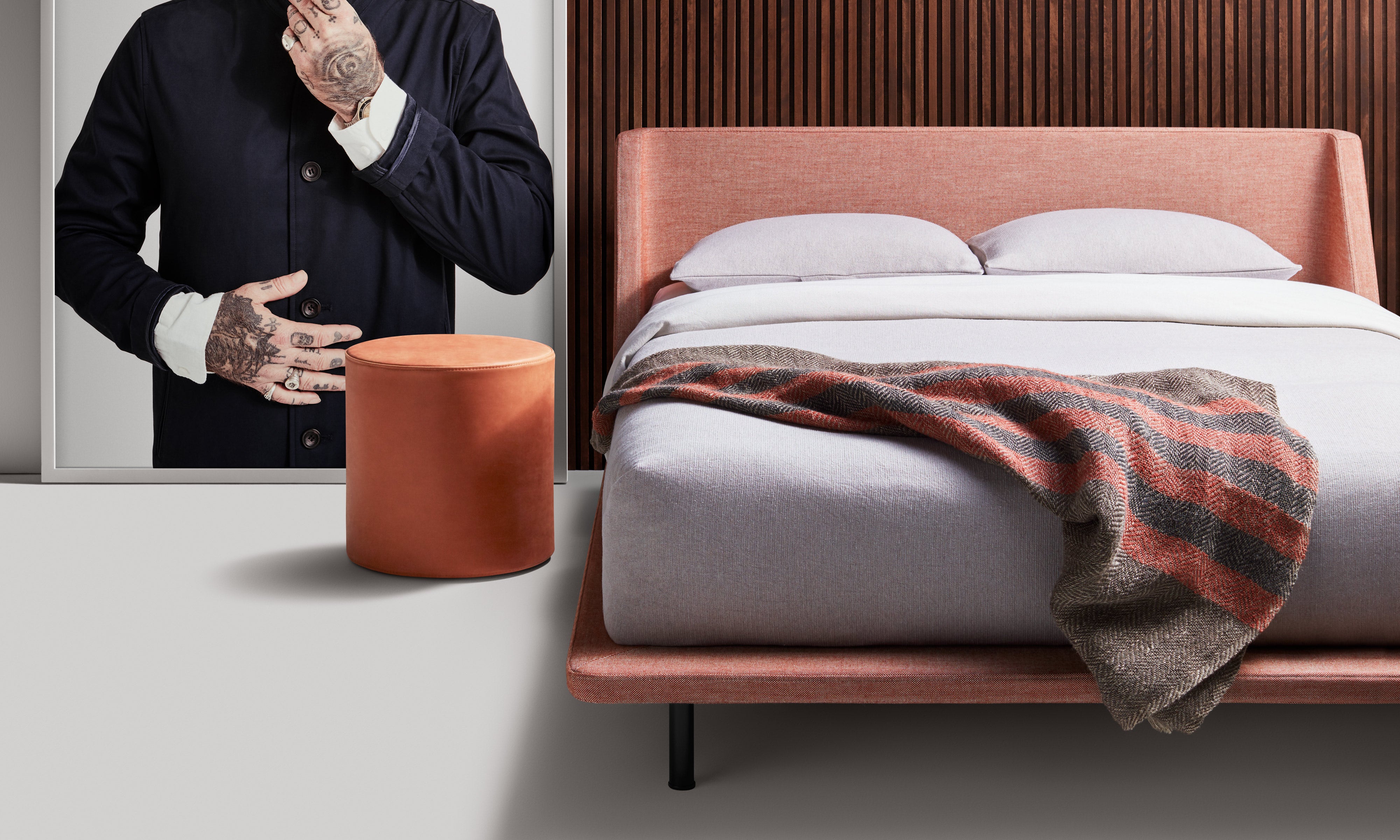 Dimensions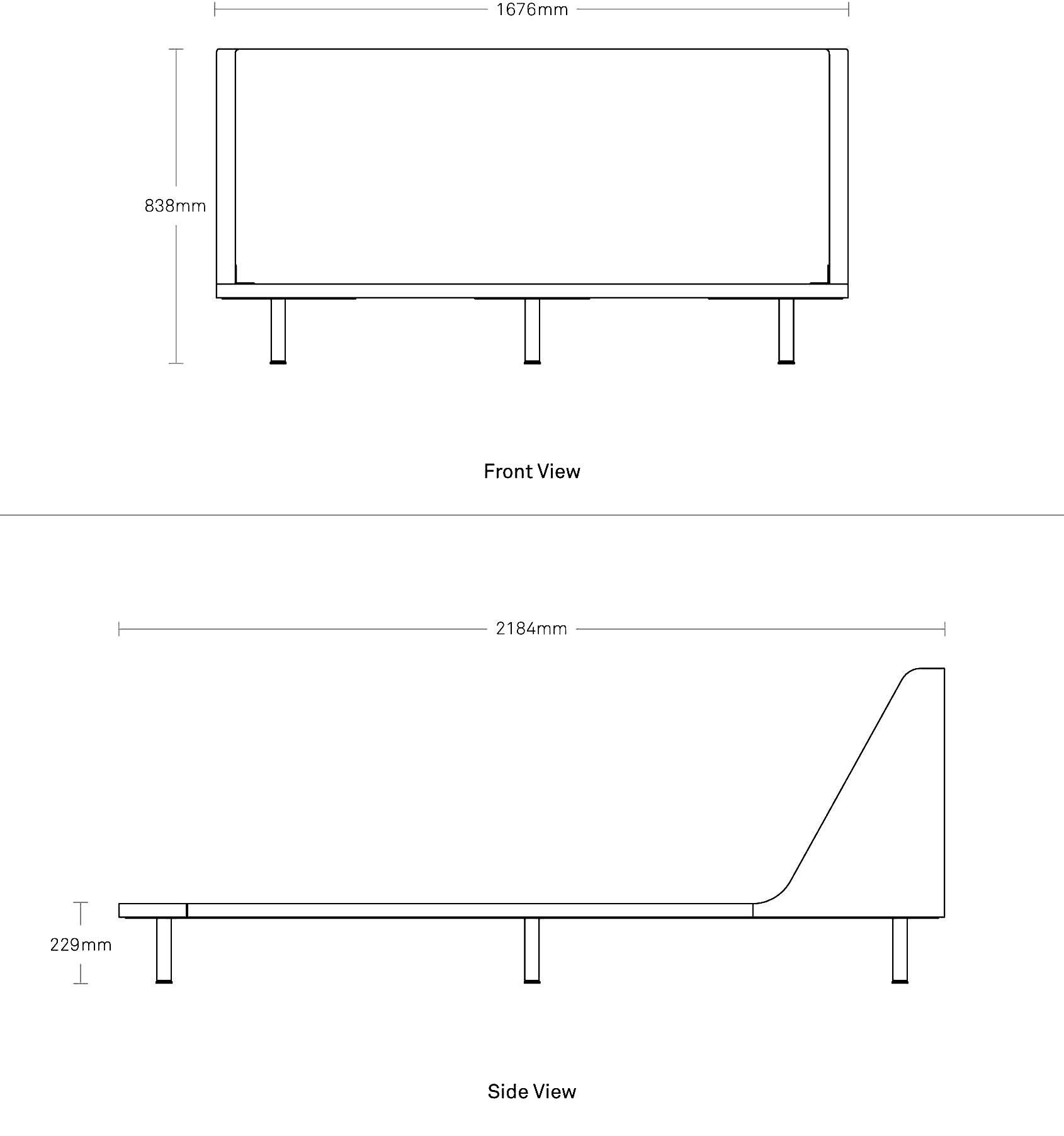 Product Details
• Padded solid hardwood & plywood frame
• Thurmond Felts: 80% Wool / 20% Nylon
• Edwards Fabrics: 70% Acrylic / 28% Wool / 2% Nylon blend upholstery
• Assembly required
Design Story:
The Nook Bed
Designed 2014
Nook was designed to create a comforting space, literally a nook, at the head of the bed. While still definitively minimal and modern, the bed acknowledges the primal need to feel cozy and protected when sleeping.
Designing stuff we love.
Every day here in Minneapolis.
Back to top →