Put a sock in it.
Layers of clean details. Solid wood and full grain leather pulls add storage panache and practicality to the bedroom, living room or dining room. Door units feature adjustable shelves and wire management holes. Available in Smoke, Light Walnut and natural Walnut. Choosing a color have you feeling nutty? Request free swatches.
Shop the entire
Shale Collection.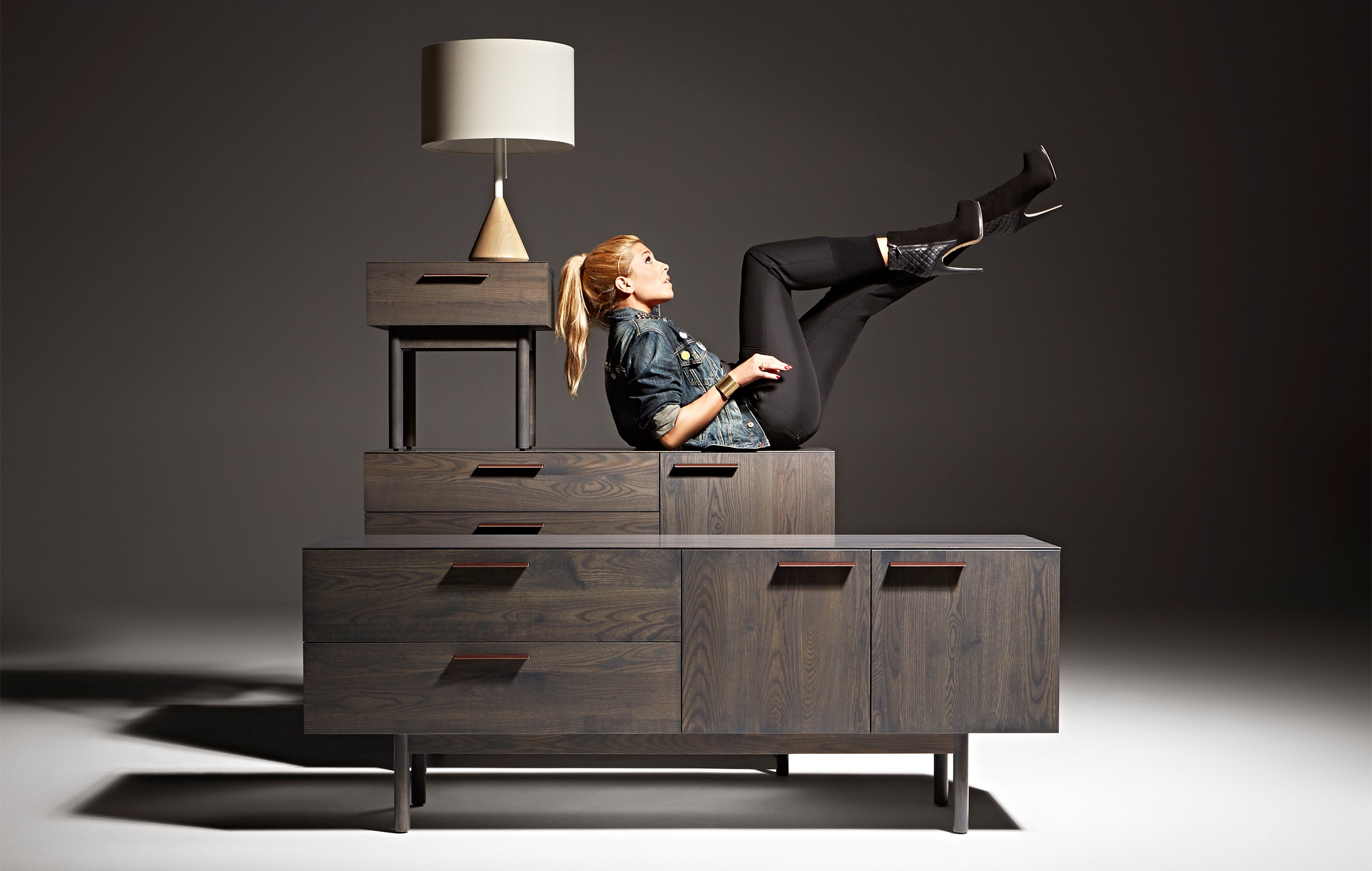 Dimensions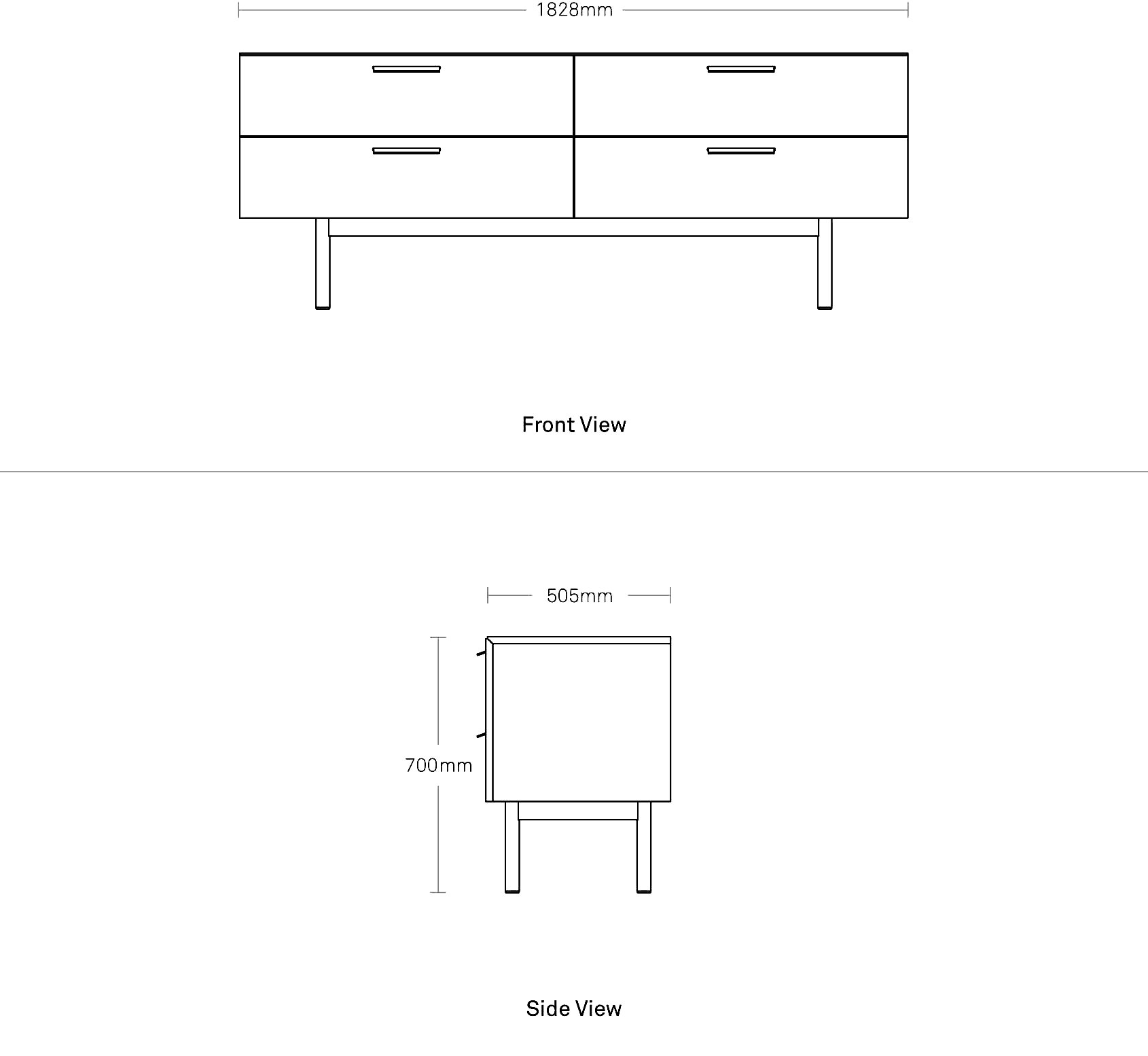 Product Details
• Smoke: Solid ash top, legs and door/drawer fronts
• Walnut: Solid walnut legs
• Full grain leather door and drawer pulls
• Plywood side, bottom and back panels
• Nylon glides
• Drawers have self-closing hardware for smooth & silent closure

Design Story:
The Shale Collection
Designed 2013
Designing casegoods is hard. Functionally they always need to be big boxes with drawers and doors. With Shale we really focused on making a few special details. We mitered the front of the top panel and the top edge of the drawers or doors so there's just a simple, single line at the top of the cabinet. We explored a lot of options for door and drawer pulls and decided on leather as way to bring in an unusual material that was pleasing to touch. The rest was all about getting the cabinets to the right proportions and then having some fun with the asymmetry of the doors and drawers on some of the cases.

Designing stuff we love.
Every day here in Minneapolis.
Back to top →
• Free standard shipping is included within Monterrey, NL and its metropolitan area
• Rest of Mexico: Standard shipping rates are 7% of your merchandise total