Start a better collection.
Sometimes, good design is about what's not there. The Chicago series takes advantage of negative space, creating smart, elegant storage. Eight floating boxes with powder-coated tubular steel legs. Available in cherry, graphite-on-oak, and maple.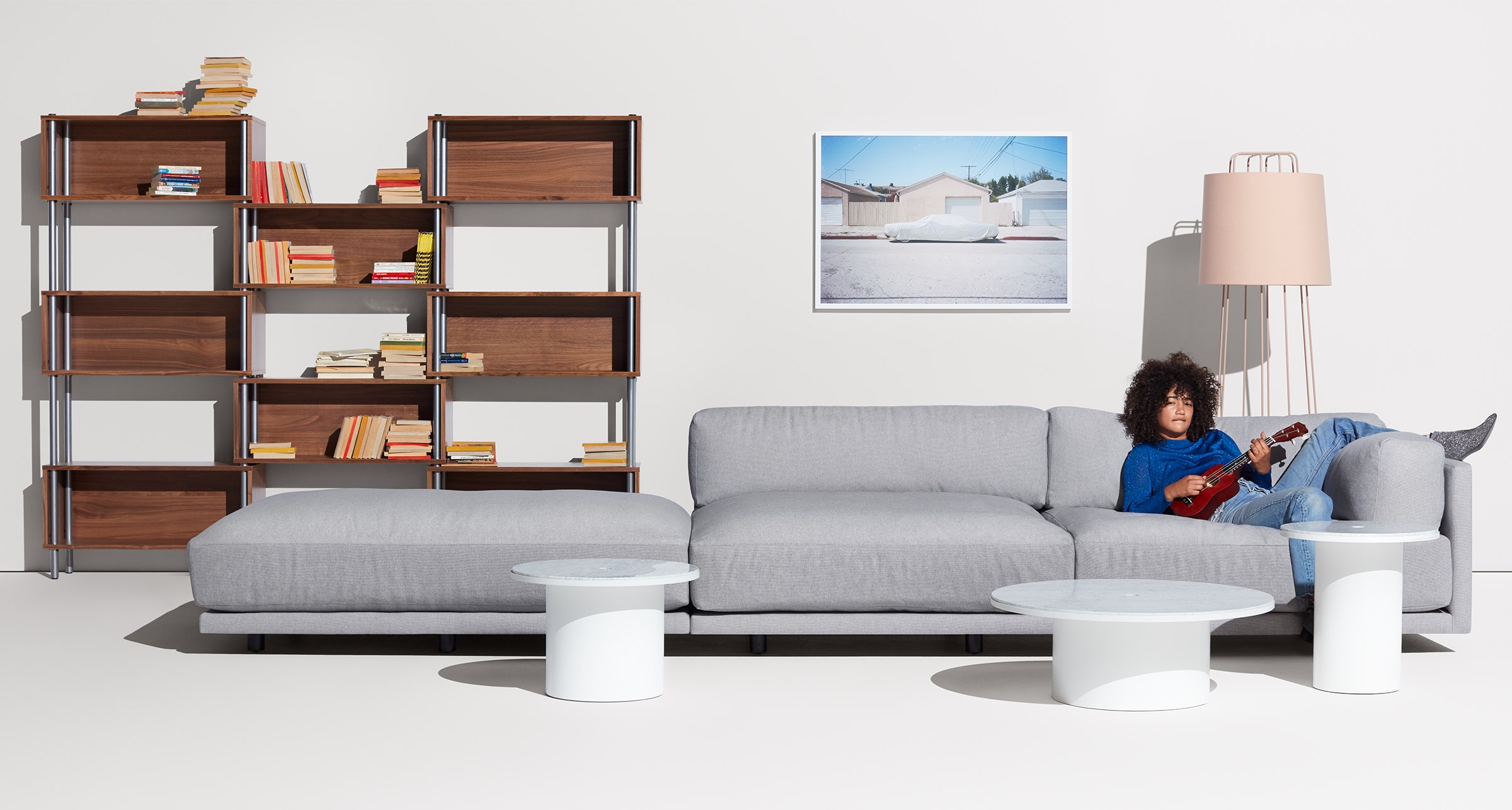 Product Dimensions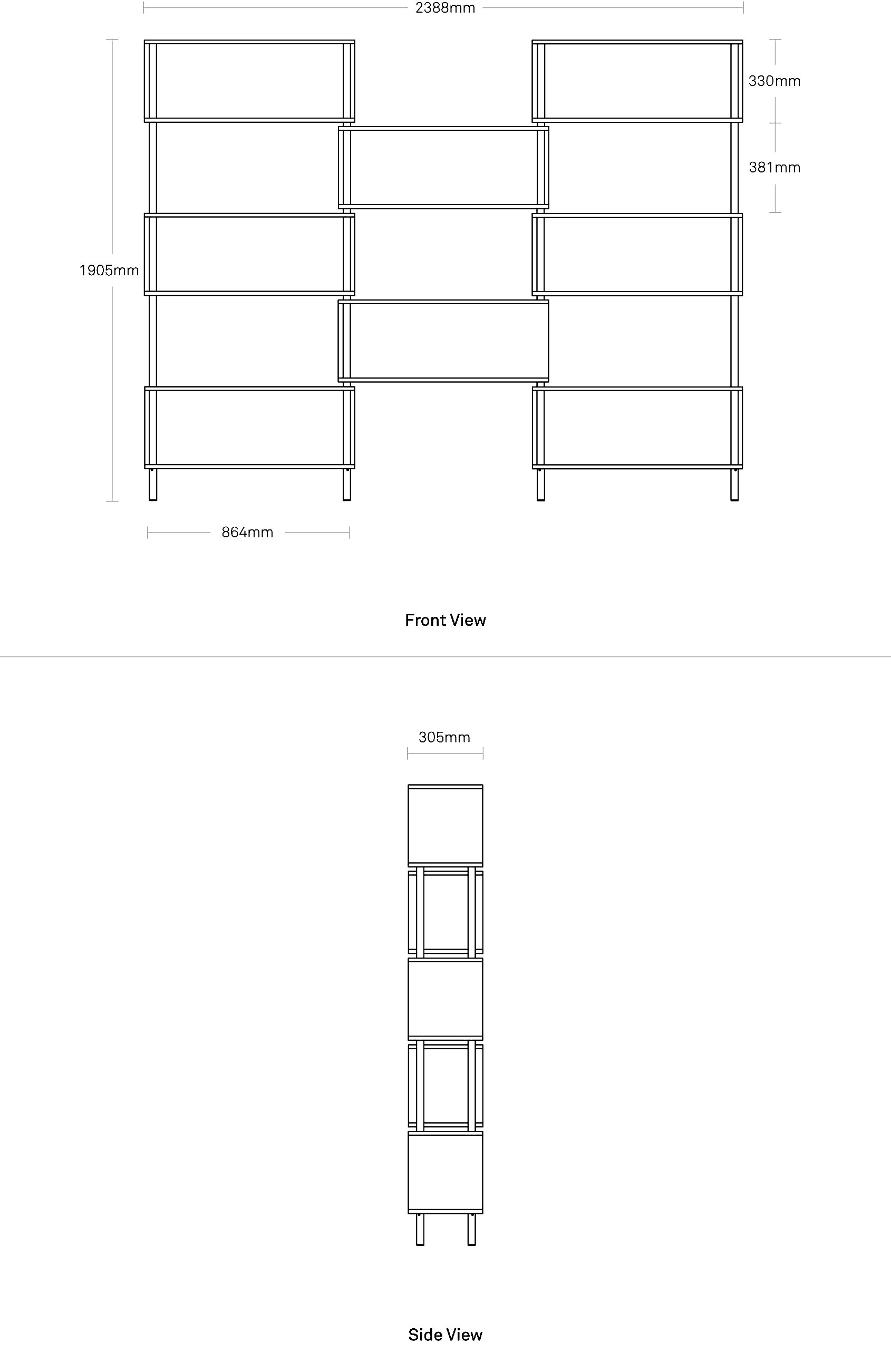 Product Details
• Powder-coated steel uprights
• Adjustable feet for leveling

Cherry:
• Cherry veneer

Graphite on Oak:
• Stained white oak veneer

Maple:
• Maple veneer
Design Story:
The Chicago Collection
Designed 1997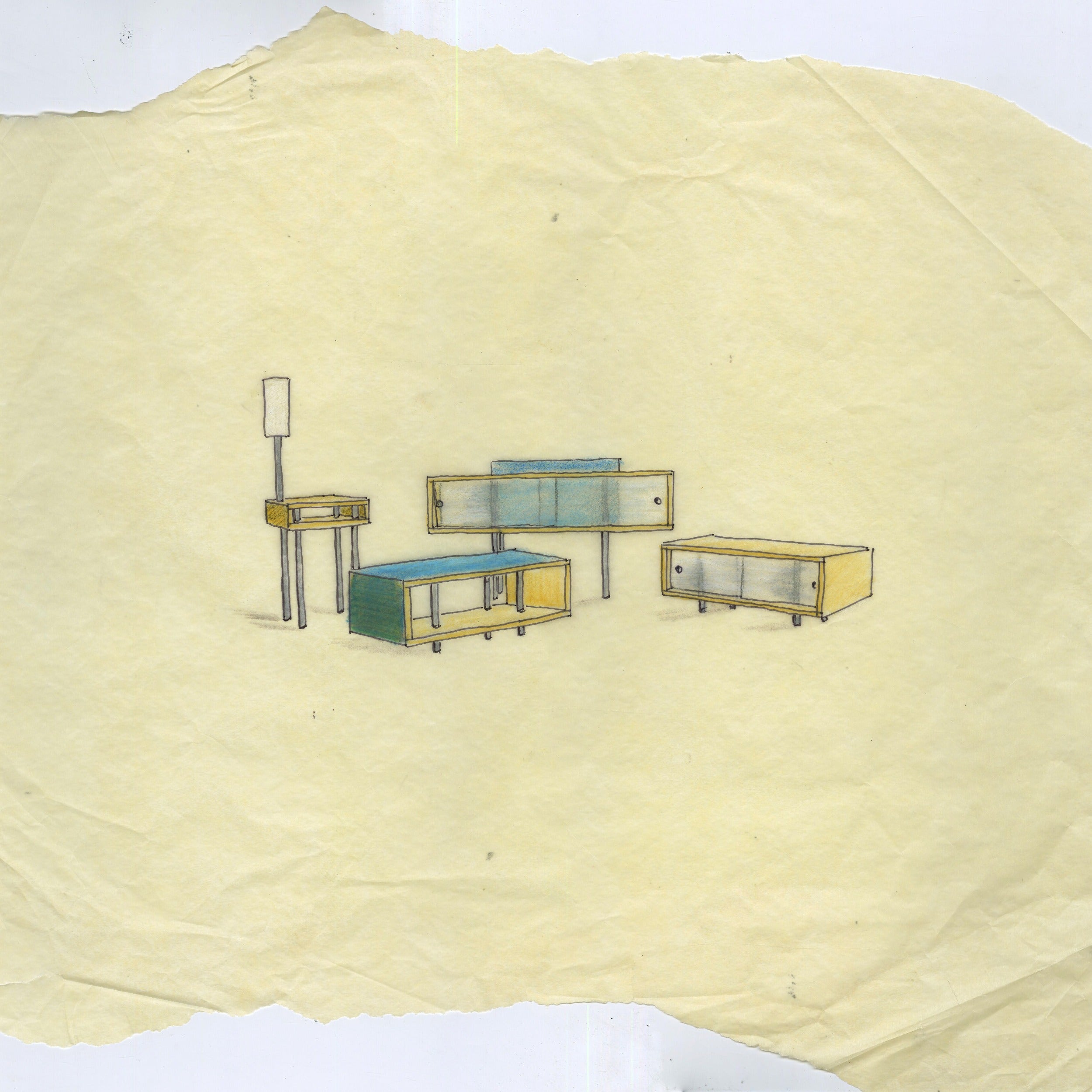 The Chicago series was one of our first designs, introduced with our debut collection back in 1997. Chicago was literally something we could make in our shop with simple materials and not much more than our table saw and drill press. The design comes to life through the clever arrangement of wooden boxes and steel poles, using negative space to make a strong graphic statement.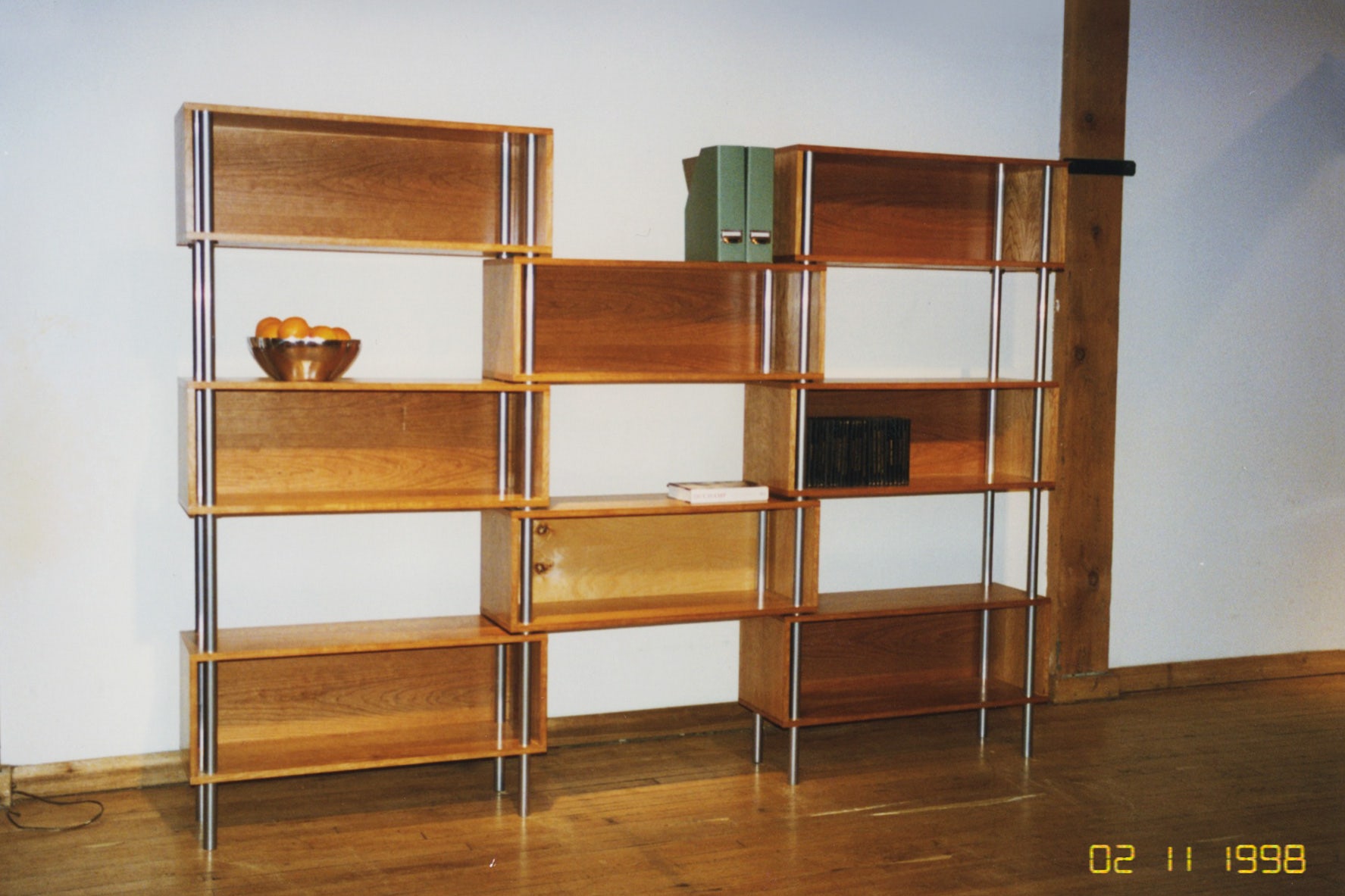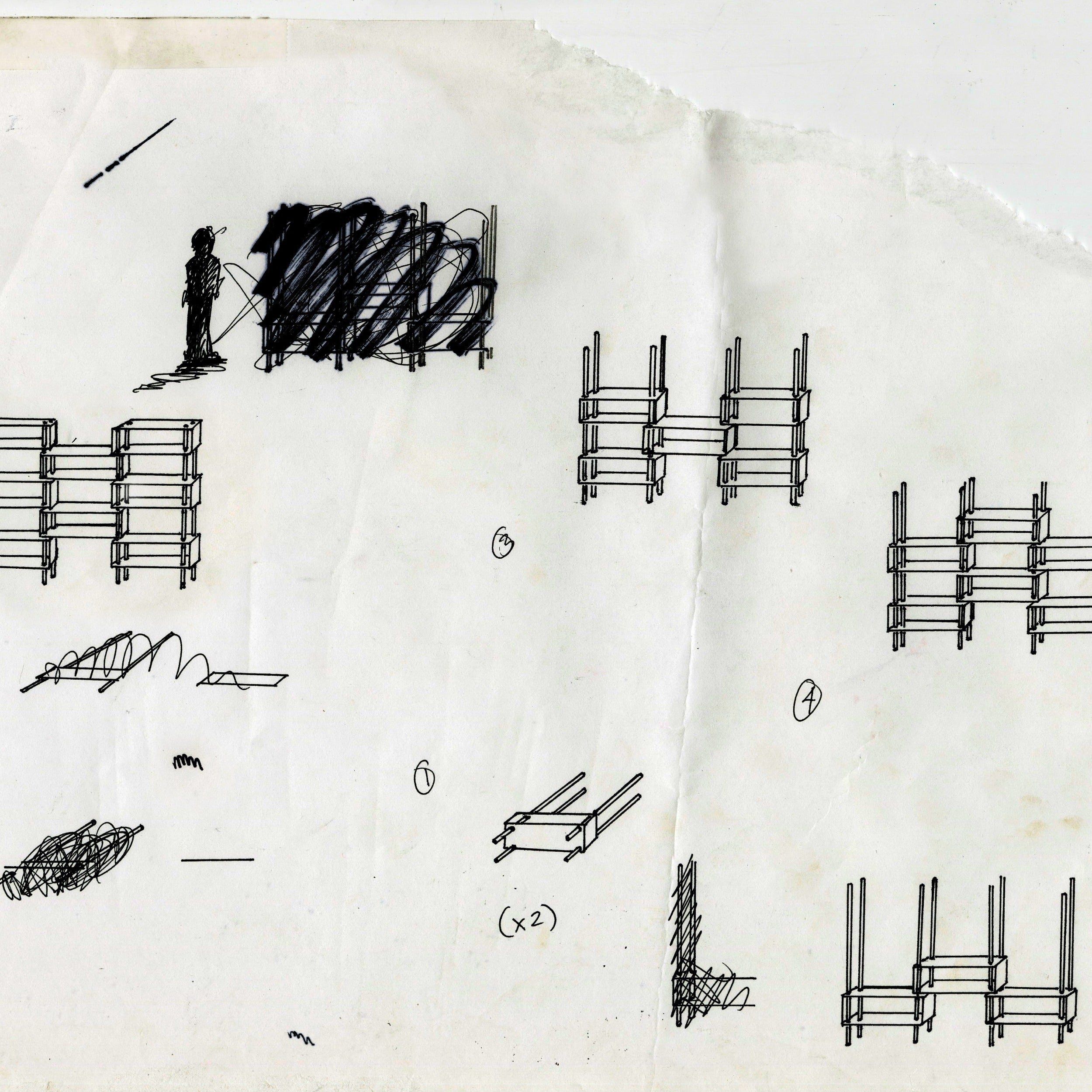 Designing stuff we love.
Every day here in Minneapolis.
Back to top →
• Free standard shipping is included within Monterrey, NL and its metropolitan area
• Rest of Mexico: Standard shipping rates are 7% of your merchandise total