Bowled over.
Ships flat and folds into shape. Fit to be filled yet pretty when left empty. Think of it as functional origami without paper cuts. Available in small,
medium,
and
large
sizes.
Dimensions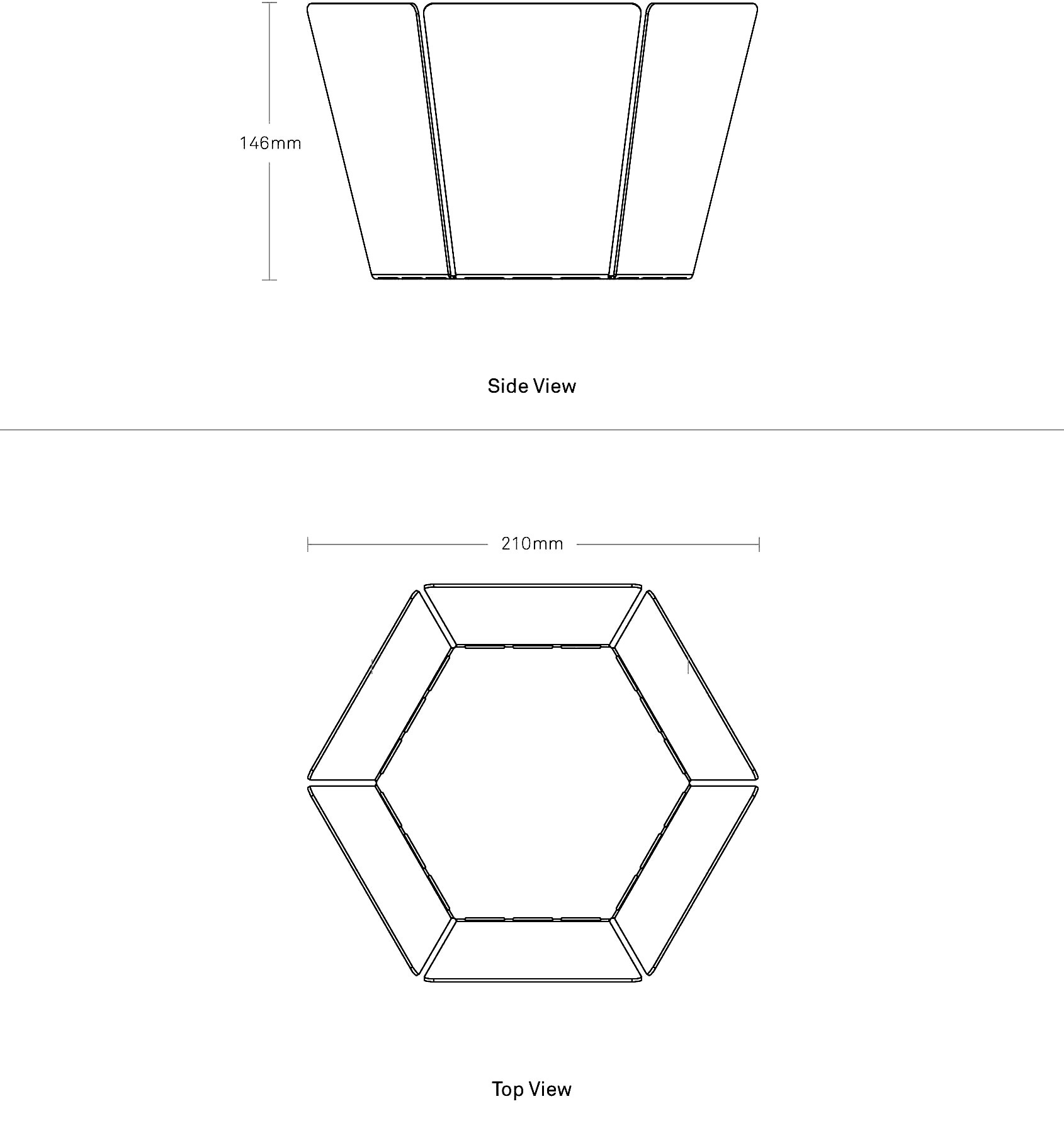 Product Details
• Powder-coated or copper-plated steel
• Cork feet
• Some assembly required

Design Story:
The 2D:3D Collection
The idea for 2D:3D came from a late night design session while we were trying to design some desktop accessories – things like letter holders and catch-all trays. But most of our designs were too complicated to make, required too much assembly, or would be way too expensive. We happened to have a cardboard pizza box lying around the studio and started studying how that was made from perforated cardboard – so simple to make, so simple to assemble. We translated that construction to powder-coated steel and began prototyping laser-cut shapes to get the perforation patterns and the steel thicknesses right. We ended up with a line of accessories that were incredibly easy to fabricate – laser-cut and powder-coat steel. The pieces could be packed literally flat and people actually enjoyed the assembly, they had fun bending the flat steel into functional shapes.

Designing stuff we love.
Every day here in Minneapolis.
Back to top →
• Free standard shipping is included within Monterrey, NL and its metropolitan area
• Rest of Mexico: Standard shipping rates are 7% of your merchandise total