You want choices, we got choices.
Los cajones y las puertas son tu lienzo con la premiada colección Modu-licious. Escoge entre blanco, gris, azul, rojo, marfil (ivory), gris pizarra (slate) y azul turquesa (robin's egg blue) para crearlo a tu gusto. En roble grafito, arce y madera de nogal con cajones y puertas de acero de polvo electroestático.
Consigue la colección entera
Modu-licious Collection.
Dimensions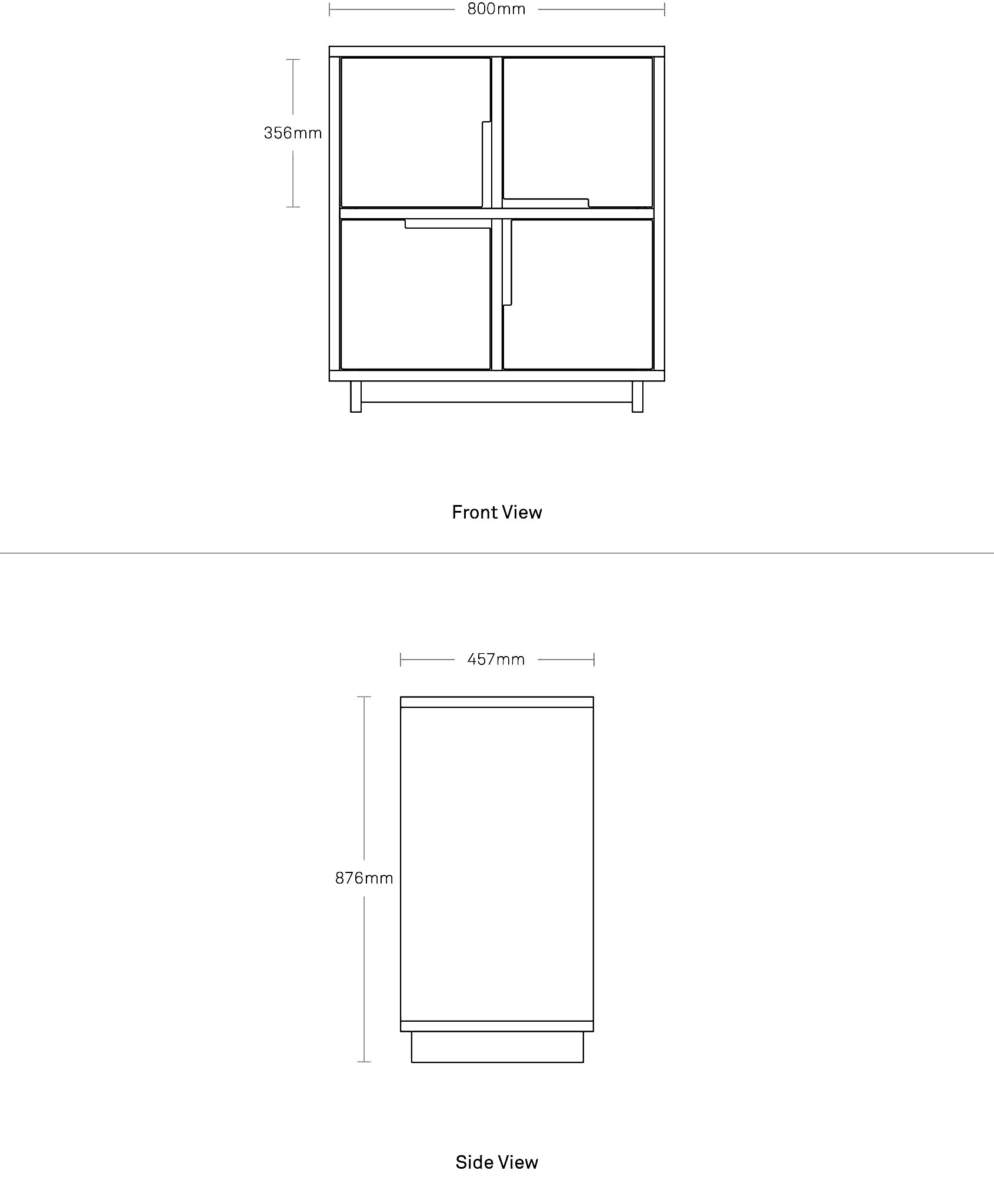 Product Details
• Cajones encajados de chapa de madera de abedul
• Aberturas para la gestión de cables

Roble grafito:
• Revestimiento de madera de roble

Arce:
• Revestimiento de madera de arce

Nogal:
• Revestimiento de madera de nogal
Design Story:
The Modu-licious Collection
Designed 1999
We designed Modu-licious to be modular and delicious. We designed it in our second year when our assortment was still pretty thin and we needed to offer a lot more function. The idea was to design just a few cabinets that would be functionally flexible so they could be used in every room in the house, and even move rooms as the household and the needs changed. By making the cabinets modular, they could scale up or down to accommodate the need at hand. The modularity, combined with the variety of door and drawer colors, allowed the customer to have a role in the design of their solution.
Designing stuff we love.
Everyday here in Minneapolis.
Back to top →