Put the lime in the coconut.
Inspirado por un ratán hecho a mano, creamos un patrón gráfico atrevido sobre metal perforado, mientras que una estructura tubular simple y apilable mantiene la armonía de la forma. El resultado es agradable para los ojos así como para piernas velludas. Haz juego con
Hot Mesh Lounge Chair
o úsalo en solitario.
Consigue la colección entera
Hot Mesh Collection.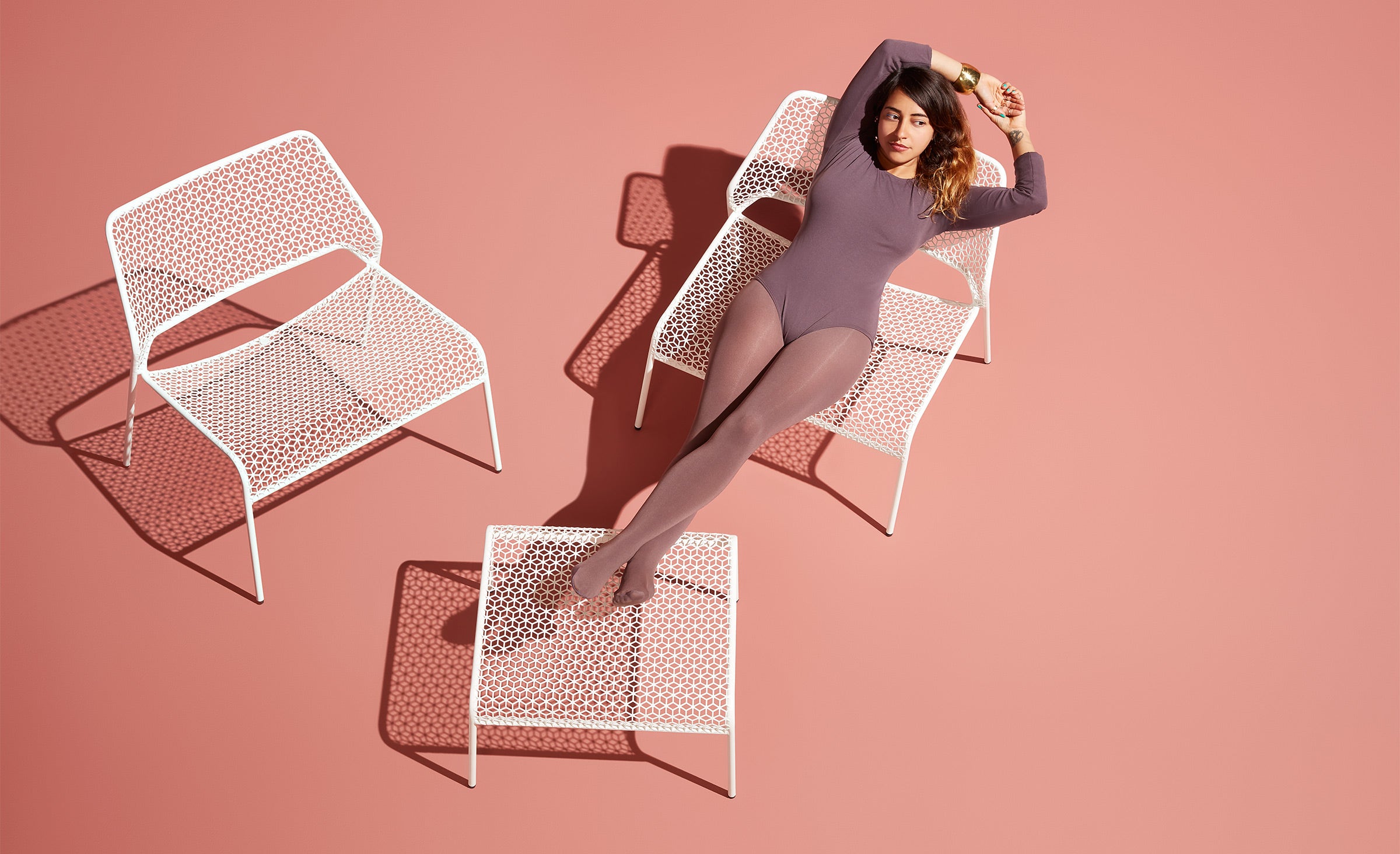 Product Dimensions
Product Details
• Patas de acero de polvo electroestático; almohadillas en la parte inferior
• Se envía completamente ensamblado

Design Story:
The Hot Mesh Collection
Designed 2012
Hot Mesh takes its inspiration from the classic café chair designed by Thonet way back in 1859. You may not know it as the Thonet chair (or maybe you do!), but you know the one. We wanted to design a durable, stackable, inexpensive chair that could be used inside and out. The Thonet chairs' use of two bent pieces of wood to form the seat back is a study in economy. To make our chair affordable, we used a similar strategy and tried to make a sturdy frame from the least amount of material, while also creating a nice silhouette. The last step was choosing the right material to finish the seat and back. Off-the-shelf materials like perforated metal and screen-like materials got the job done but were dull. We fixed that by creating our own pattern and custom perforated steel – turning a hot mess into Hot Mesh.
Designing stuff we love.
Every day here in Minneapolis.
Back to top →