Call dibs.
Curvas redondeadas, una suave reclinación y cojines suaves para la espalda te invitan a conocer el antiguo arte de la comodiad. Una base escultural de acero de polvo electroestático aporta el punto fuerte.
Field Ottoman
también disponible.
Product Dimensions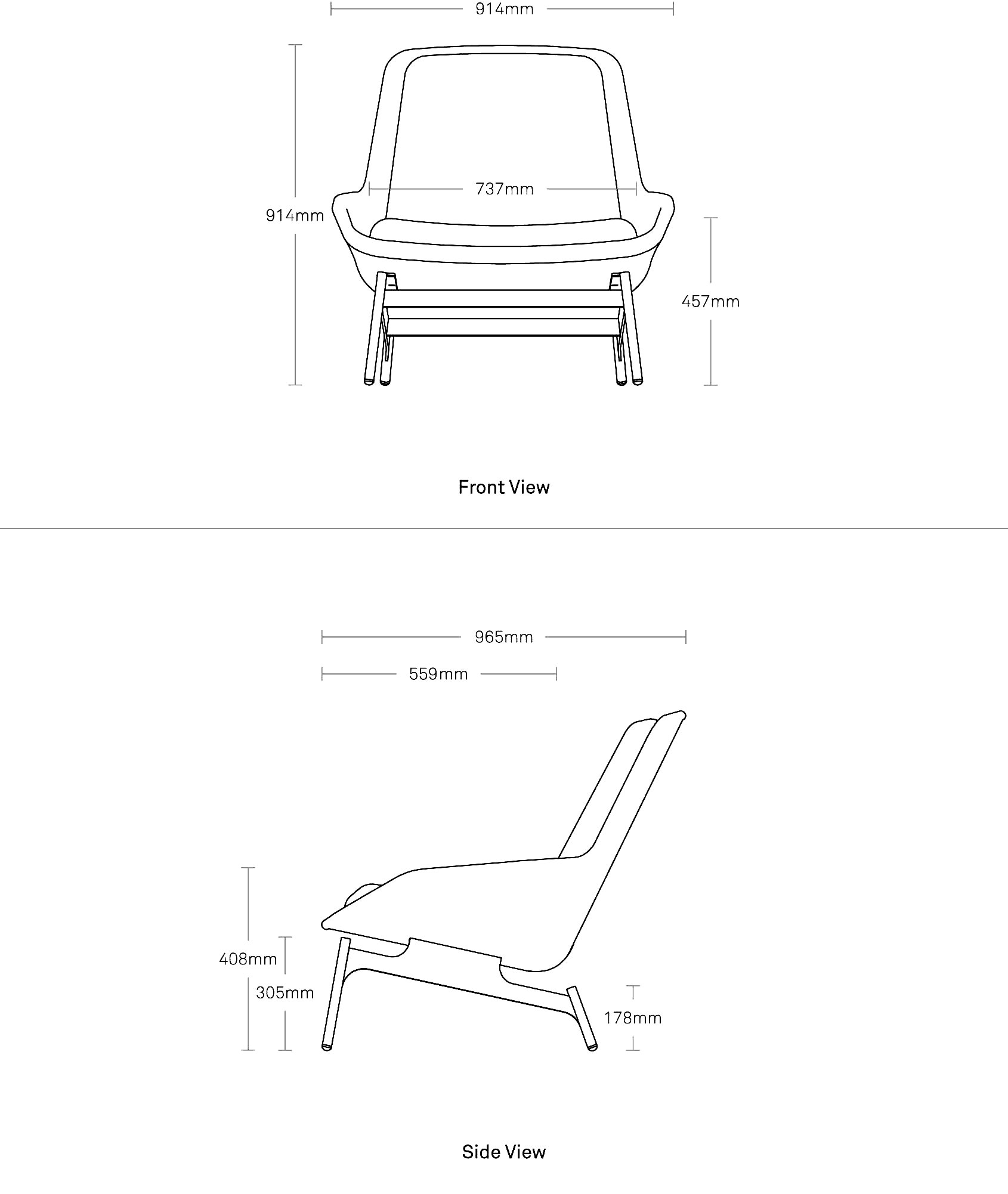 Product Details
• Edwards Charcoal: base de acero de polvo electroestático color ciruela, 28% lana / 70% acrílico / 2% tapiceria de mezcla de nailon
• Edwards Navy: base de acero de polvo electroestático color negro, 28% lana / 70% acrílico / 2% tapiceria de mezcla de nailon
• Craig Red: 80% Poliéster / 20% Tapiceria de mezcla de lino
• Construcción de acero y de chapa de madera doblada con un ligero acolchado en toda la silla
• Asiento reversible y cojines del respaldo y el asiento rellenos de espuma de alta resilencia con una envoltura de plumas y fibra
• Cojín lumbar relleno de plumas y fibra incluido
• Se requiere montaje

Design Story:
The Field Lounge Chair and Ottoman
Designed 2015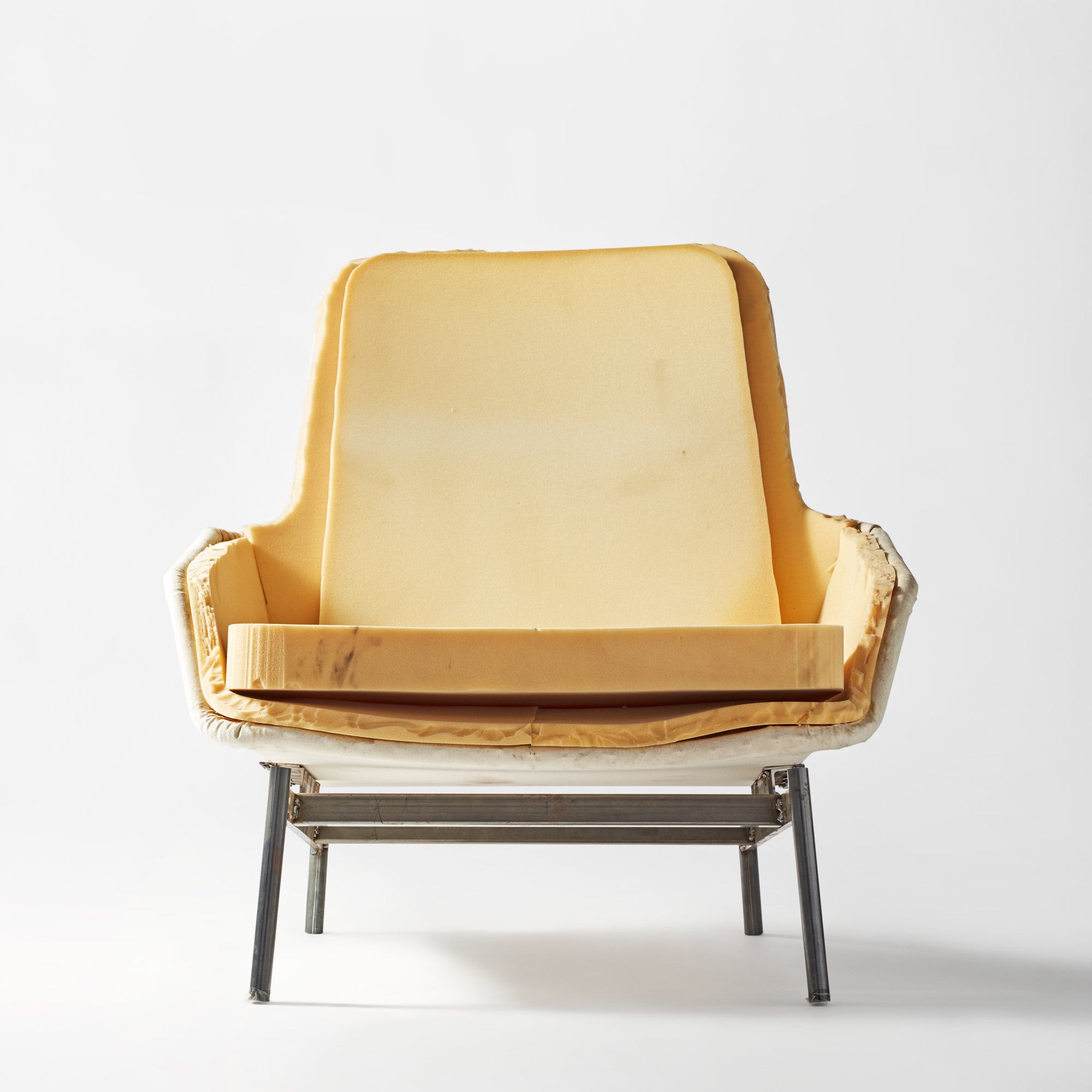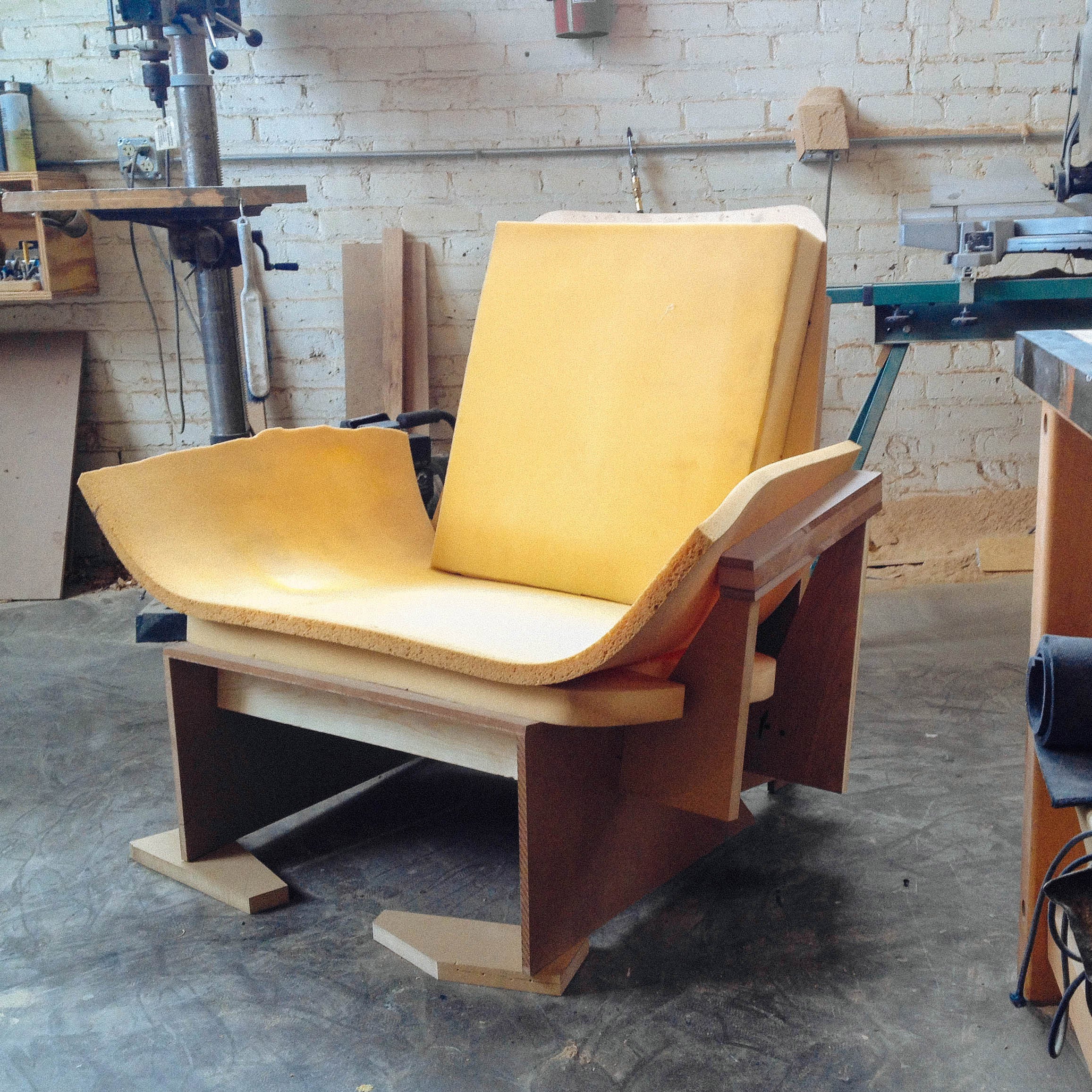 Field Lounge Chair gave us a good feeling right from the start. Our goal was to design a chair you could really sink into. Something big, plush and super comfortable. That meant arms were a must. The trick was finding a way to make them feel like part of the form, instead of a separate element, which tends to take the chair into mid-century territory. We shaped the arms and body to work as one, which defined the silhouette, while keeping it simple and sculptural. Then we topped it with sumptuous upholstered cushions to up the comfort quotient. Finally, we propped it on a powder-coated steel base that attaches in the center, making Field appear to almost float. The result is one of our most comfortable (and beautiful) chairs. Not to mention, winner of the Best Lounge Chair of the Year from Interior Design Magazine. NBD.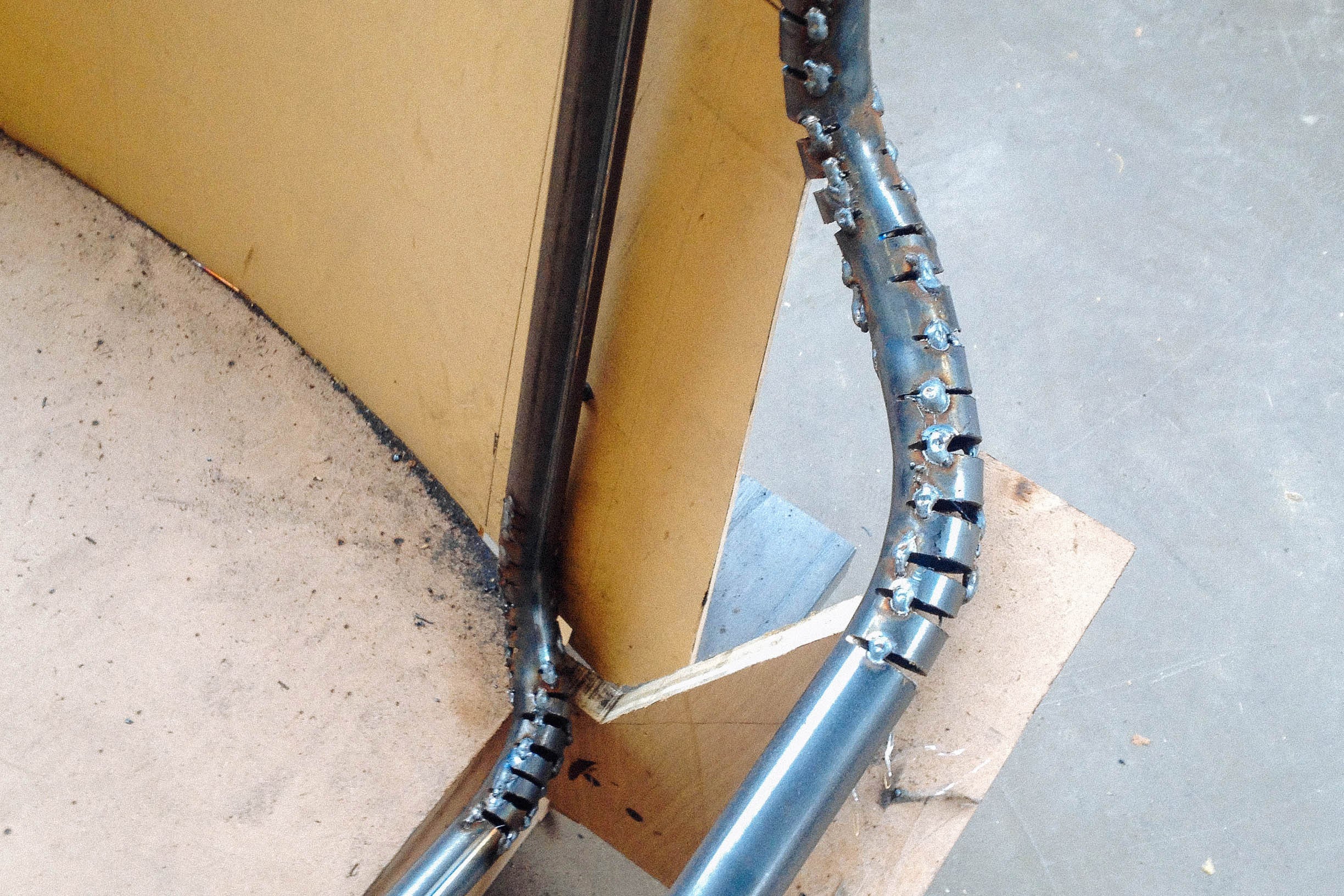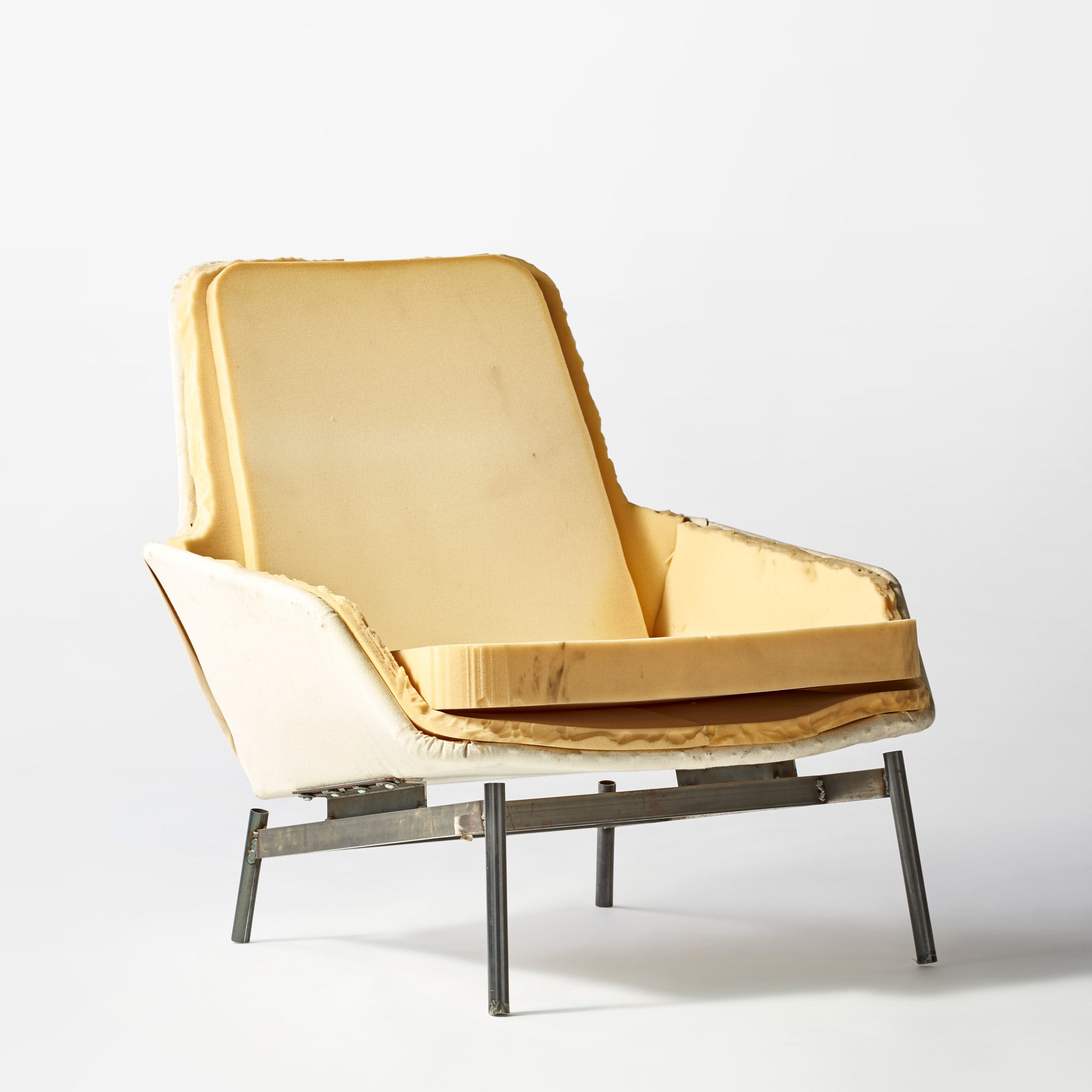 Designing stuff we love.
Every day here in Minneapolis.
Back to top →
• Envíos son gratis dentro de la Ciudad de Mexico, Monterrey y sus áreas metropolitanas.
• Para envíos foráneos se cobrara un 7% del valor de la mercancia.
• Devoluciones no se aceptan sin defecto de la fabricaión del producto ni sin daño en la entrega.
• Si es el caso que recibes un producto con daño de la entrega, necesitas informarnos entre 24 horas de recibir el producto para poder devolverlo.
• Garantía del producto es por un año empezando el día de compra y solo cubre defectos de fabricación.