Real Good Counter Stool - Copper
We thought Super Good Counterstool was pushing it.
Ahora disponible en un acabado niquelado de cobre para obtener un barnizado de forma natural mediante el uso y el paso del tiempo de la silla y conseguir así un look único. The Real Good Chair cuenta con pliegues y partes planas sobre líneas cortadas a láser para crear una silla cómoda y dinámica. Tan delgada como una supermodelo pero mucho más robusta. Haz click
aquí
para ver más combinaciones de colores.
Consigue la colección entera
Real Good Collection.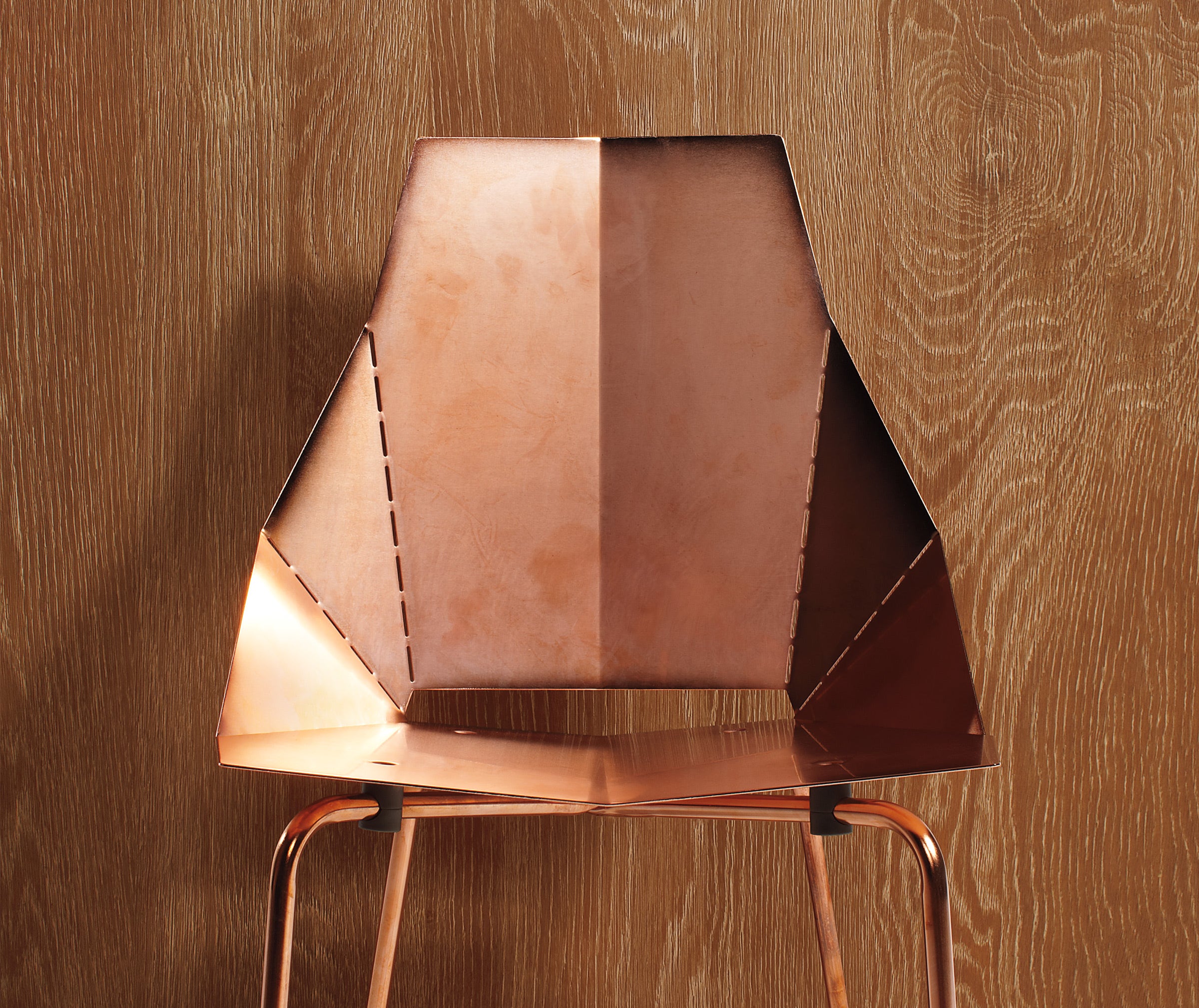 Product Dimensions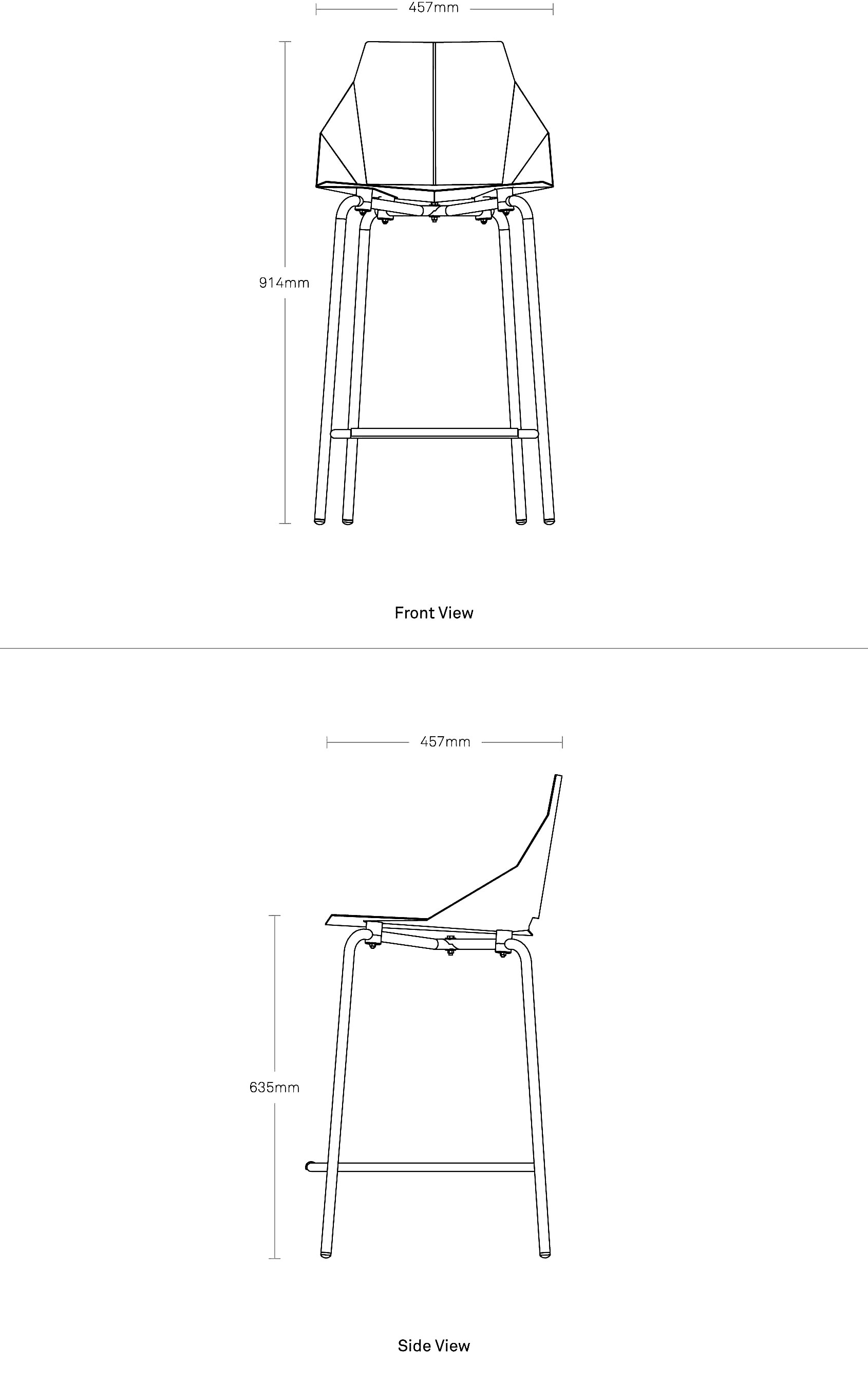 Product Details
• Cobre niquelado sobre acero
Design Story:
The Real Good Chair Collection
Designed 2007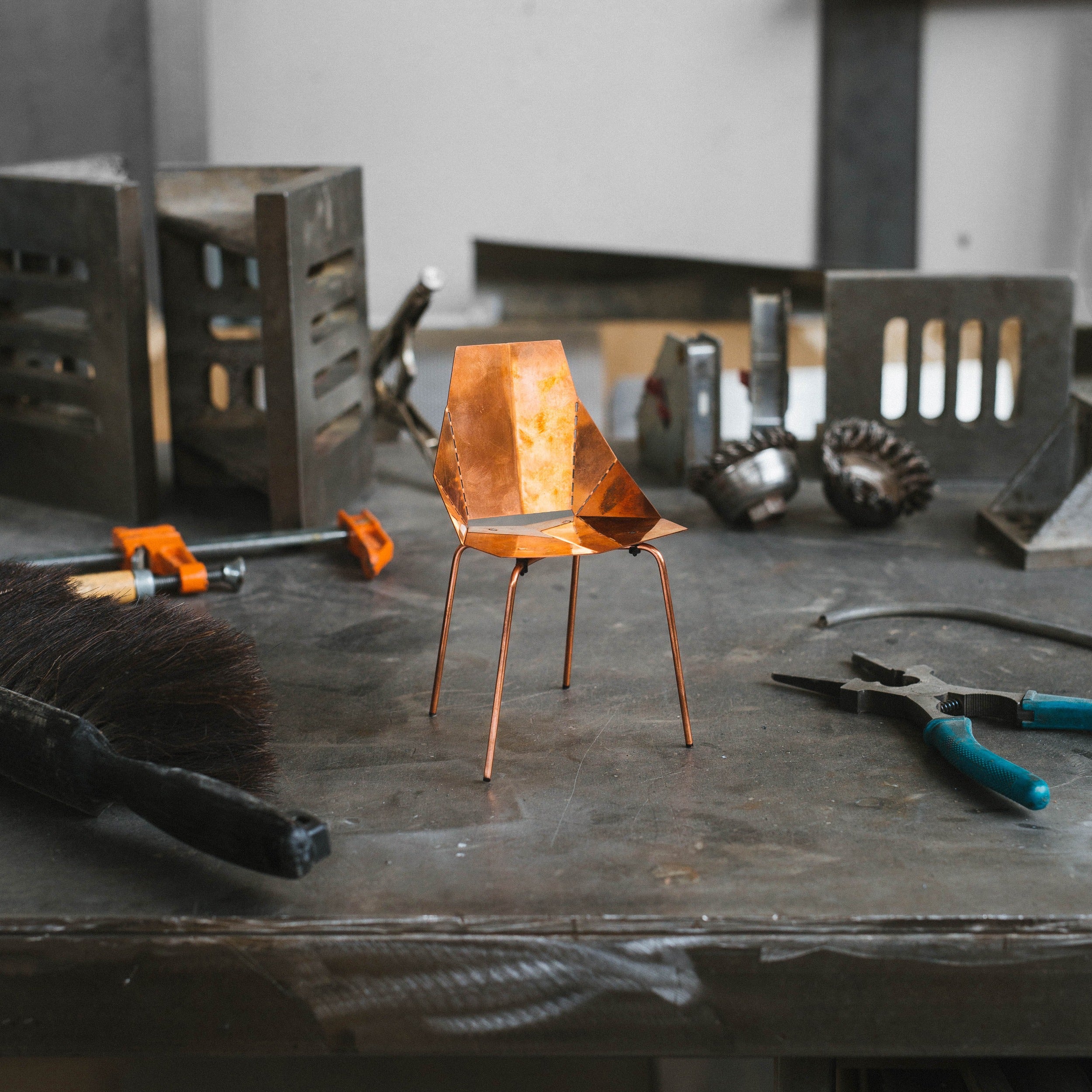 Shipping chairs all over the world costs money and wastes resources. That's because chairs inside a box are mostly air, and as a result, you can't fit many of those boxes onto a truck. With the Real Good Chair, we figured out a way to make a great chair that ships in an oversized pizza box. Real Good is made from bent tubing and sheet metal that has been specially perforated to allow the user to take a flat piece and make it three-dimensional by folding on the "dotted line." Metal origami. The natural flex in the steel gives the chair surprising comfort. And the faceted look of the chair – derived entirely from solving an economic problem – makes its own statement.

Designing stuff we love.
Every day here in Minneapolis.
Back to top →
• Devoluciones no se aceptan sin defecto de la fabricaión del producto ni sin daño en la entrega.
• Si es el caso que recibes un producto con daño de la entrega, necesitas informarnos entre 24 horas de recibir el producto para poder devolverlo.
• Garantía del producto es por un año empezando el día de compra y solo cubre defectos de fabricación.