Start a better collection.
A veces el buen gusto se trata de lo intangible. La colección Chicago se aprovecha de los espacios negativos para crear un depósito elegante e ingenioso. Tres cajas flotantes con patas de acero de polvo electroestático tubular. Disponible en color arce (maple), roble grafito (graphite-on-oak) y cereza (cherry).










Product Dimensions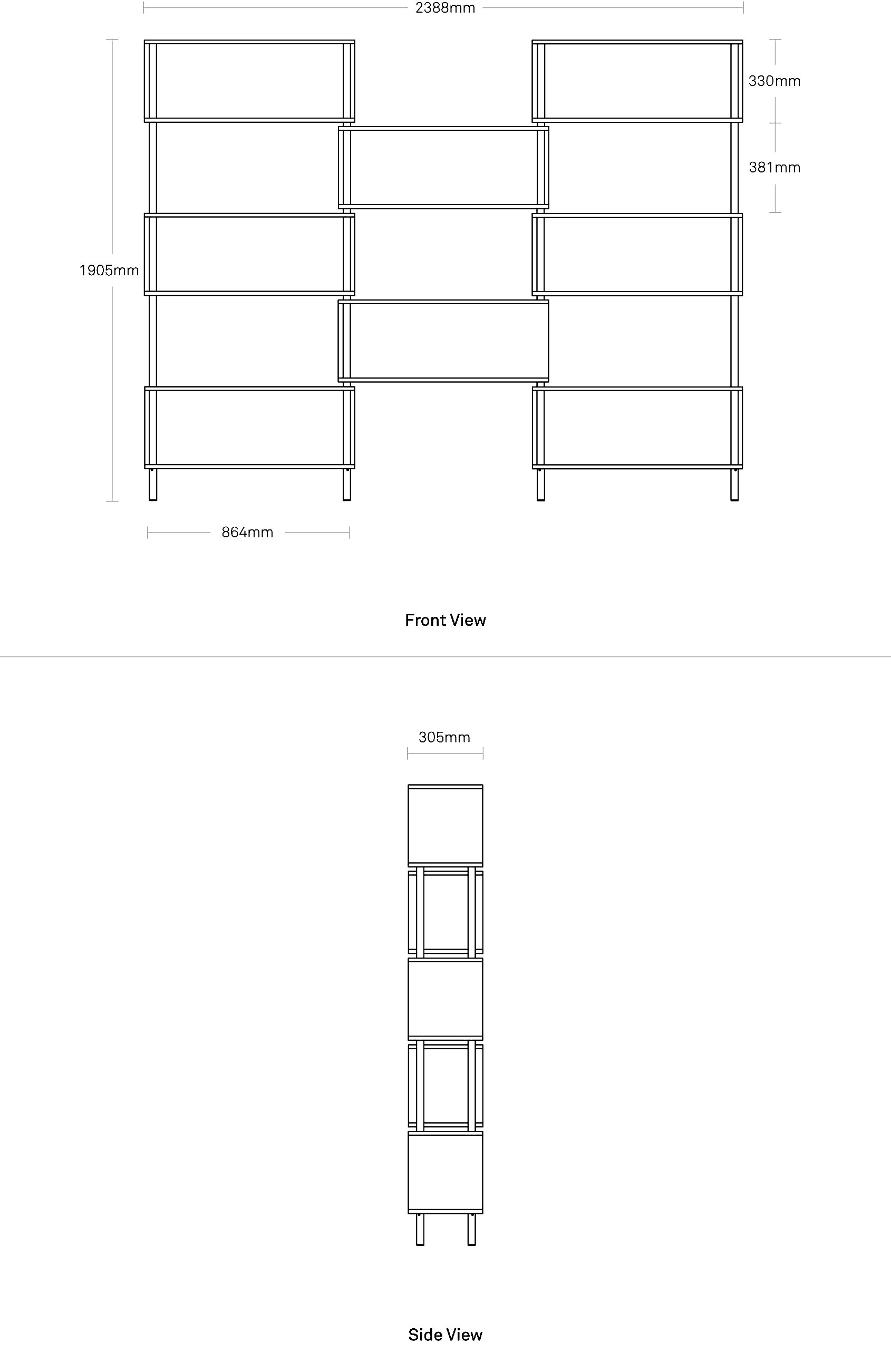 Product Details
• Soportes de acero de polvo electroestático
• Pies ajustables para un mayor nivelaje

Cherry:
• Revestimiento de color cereza

Roble grafito:
• Revestimiento de roble blanco inoxidable

Arce:
• Revestimiento de color arce
Design Story:
The Chicago Collection
Designed 1997
The Chicago series was one of our first designs, introduced with our debut collection back in 1997. Chicago was literally something we could make in our shop with simple materials and not much more than our table saw and drill press. The design comes to life through the clever arrangement of wooden boxes and steel poles, using negative space to make a strong graphic statement.
Designing stuff we love.
Every day here in Minneapolis.
Back to top →