Bank Mink Velvet Lounge Chair
Get deep.
Dimensiones majestuosas, cojines acoplados y una profundidad generosa para sentirse como un rey. Ahora Mink Velvet. Escoge entre patas de metal de color negro o bronce. También disponible en tapiceria clásica.
Consigue la colección entera
Bank Collection.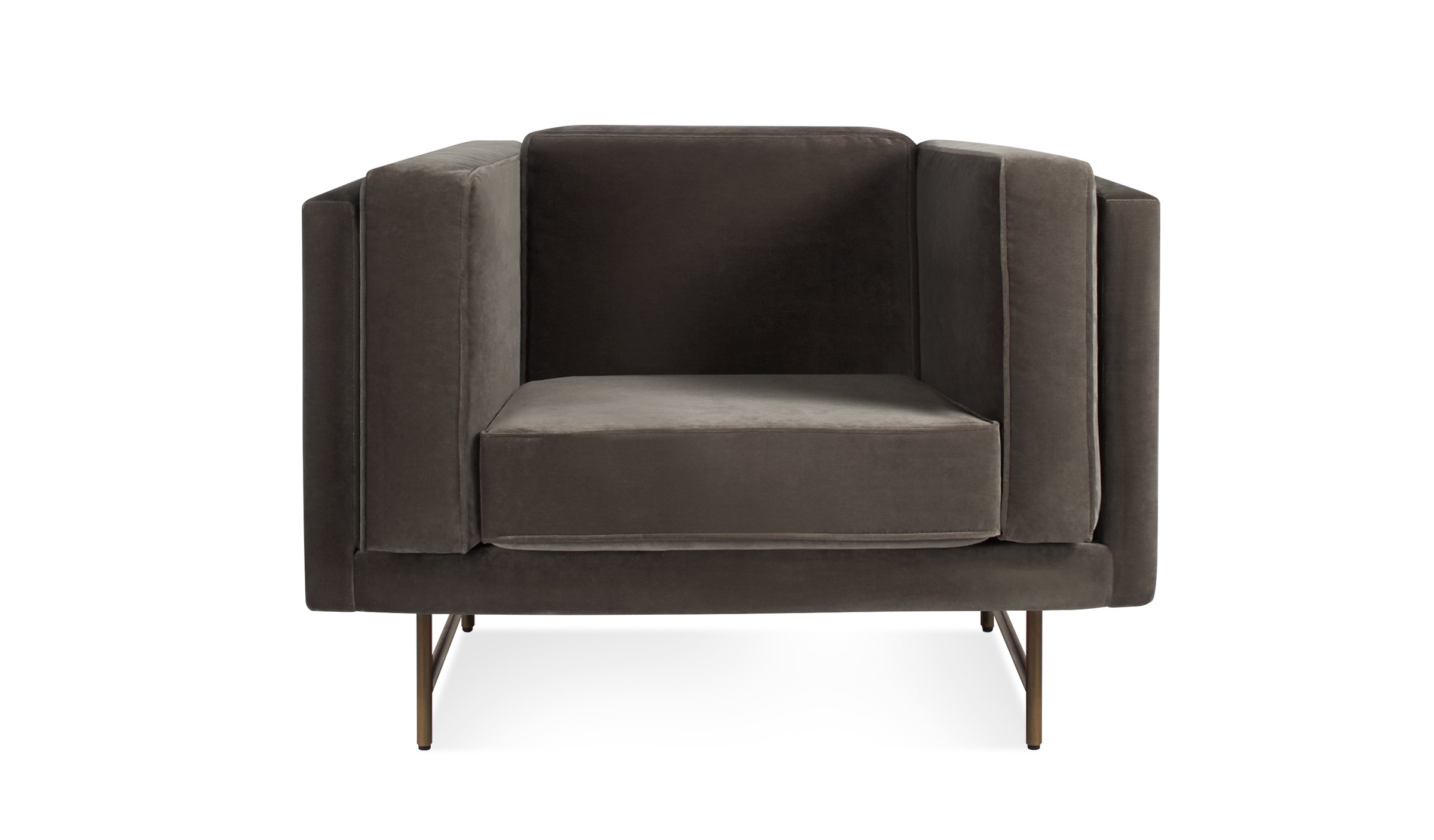 Dimensions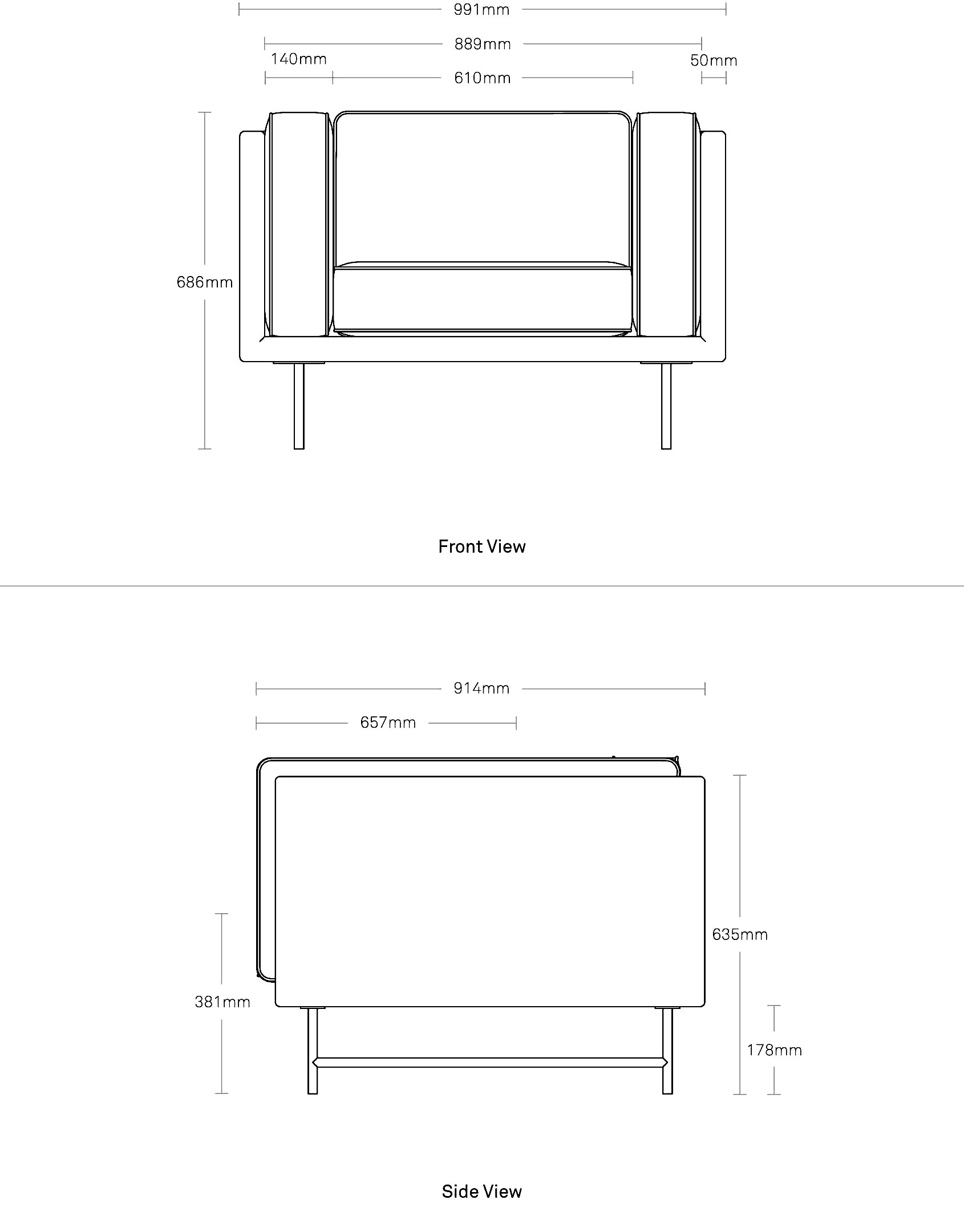 Product Details
• Estructura de madera dura secada en estufa de doble taquete y esquinas bloqueadas & back
• Muelles de acero serpenteantes & back
• Espuma de alta resilencia & respaldo
• Patas de acero de metal de color negro o bronce
• 82% Poliéster / 18% Tapiceria de mezcla de algodón
Design Story:
The Bank Collection
Designed 2013
Our goal with Bank was to try to create a new modern classic. Modern in the way this piece is proportioned, with a low and deep sit and how it is structured, with a thin, minimal frame. Classic through the simple use of a collection of piped, rectangular cushions. It's kind of our version of a finely tailored, slim fitting suit.
Designing stuff we love.
Every day here in Minneapolis.
Back to top →
This Might Interest You