Dignified and shit.
Un largo cojín forrado y equilibrado está listo para satisfacer una variedad de necesidades de asientos desde la entrada hasta el dormitorio. Elige patas de metal ennegrecido o de metal con acabado de latón.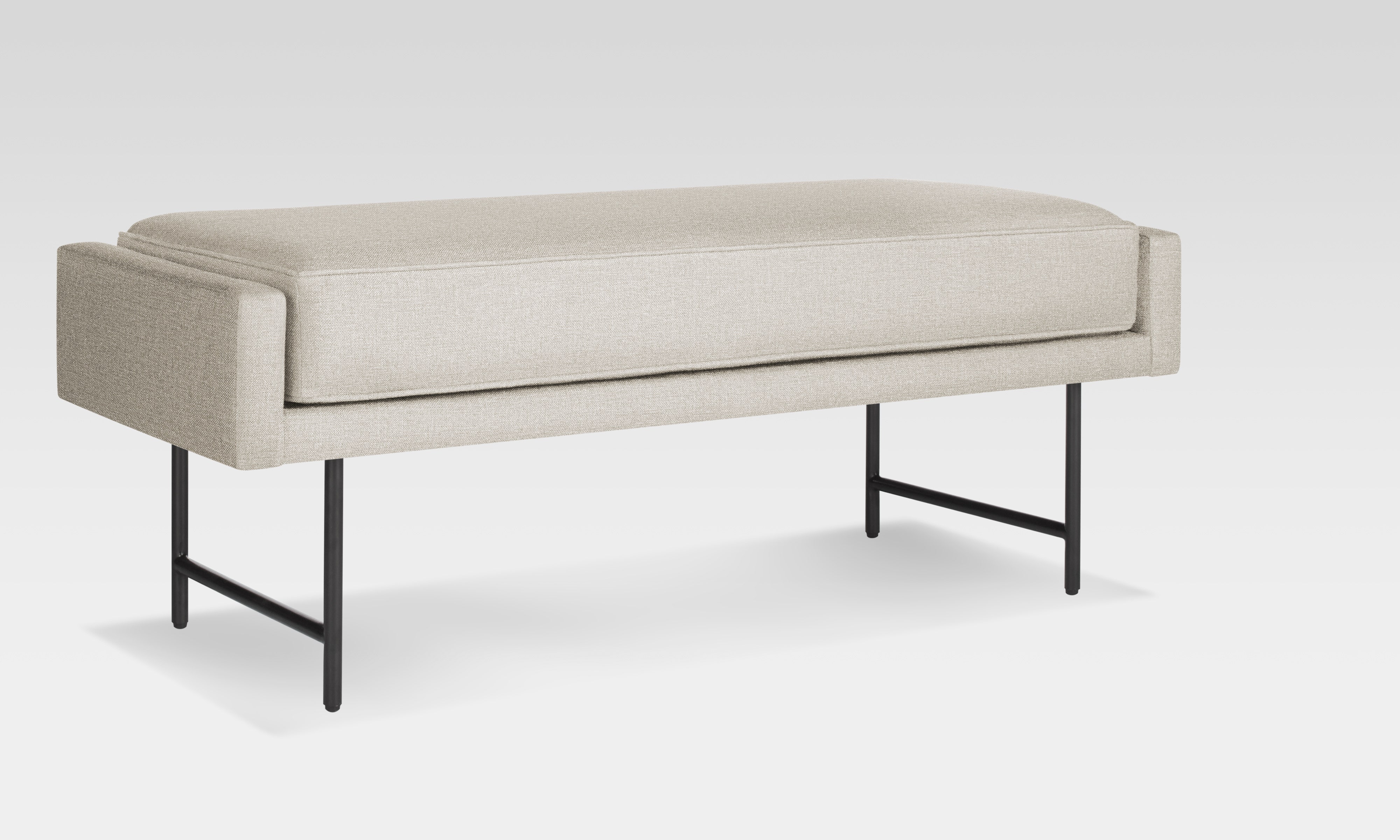 Product Dimensions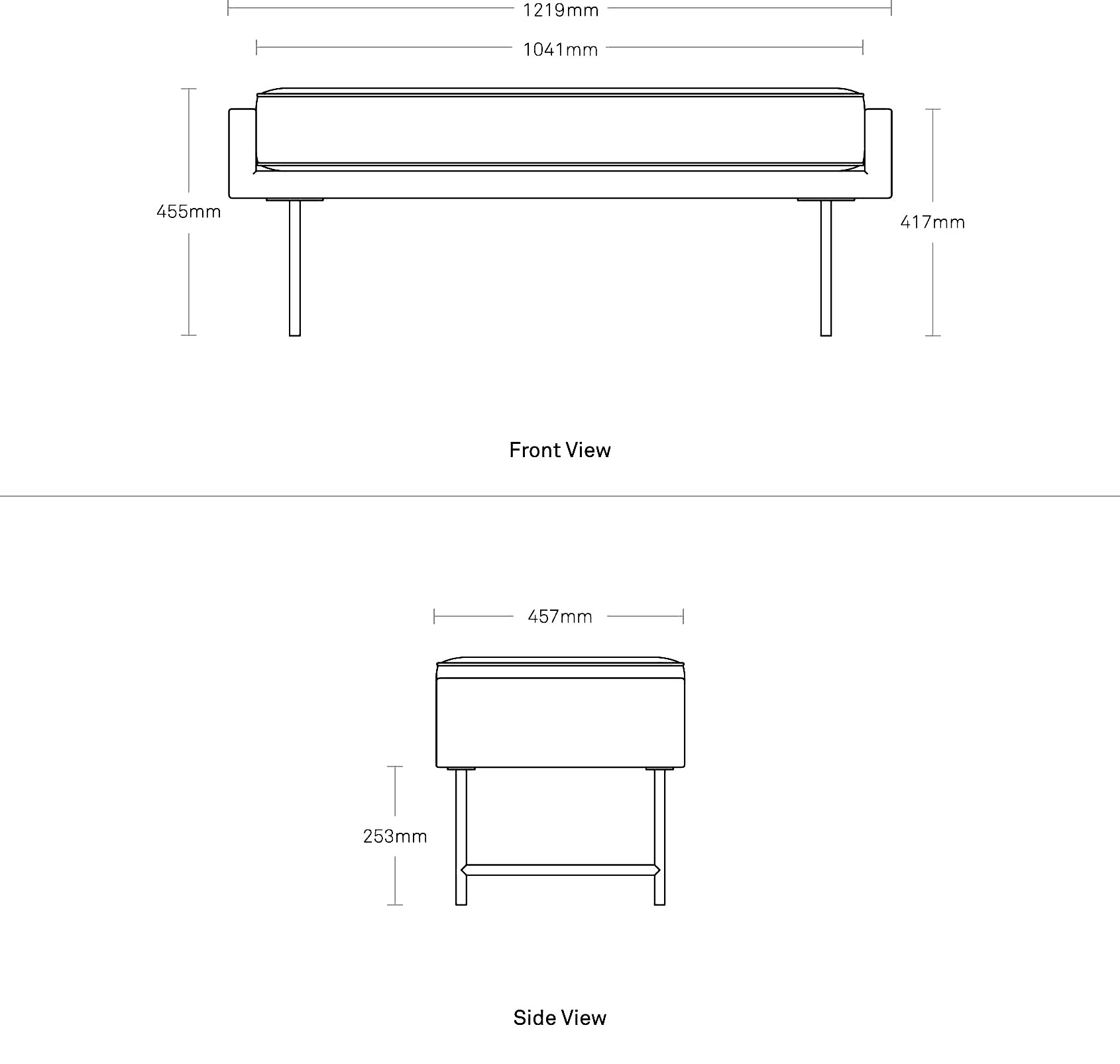 Product Details
Resistente marco de madera secada al horno, con clavijas y esquinas selladas para mayor resistencia.
Los resortes de acero sinuosos brindan un soporte duradero debajo de los cojines.
Cojines de apoyo cómodos de espuma de alta resiliencia.
El asiento extra profundo y el perfil más bajo brindan una sensación relajada y cómoda.
Acabado de latón envejecido o patas de acero de color metal ennegrecido.
Lava: 58% poliéster / 23% olefina / 19% acrílico | 21.000 frotes dobles.
Azul Rostenkowski: 80% poliéster / 20% lino | 50,000 frotes dobles.
Lino Sanford: 63% Poliéster / 37% Acrílico | 50,000 frotes dobles.
Vern Grey: 59% poliéster / 41% acrílico | 51,000 frotes dobles.
Terciopelo Visón: 82% Poliéster / 18% Algodón | 100,000 frotes dobles.
Se necesita un armado básico.
Back to top →
• Devoluciones no se aceptan sin defecto de la fabricaión del producto ni sin daño en la entrega.
• Si es el caso que recibes un producto con daño de la entrega, necesitas informarnos entre 24 horas de recibir el producto para poder devolverlo.
• Garantía del producto es por un año empezando el día de compra y solo cubre defectos de fabricación.